Murder in Ceres: gay people are not safe, says activist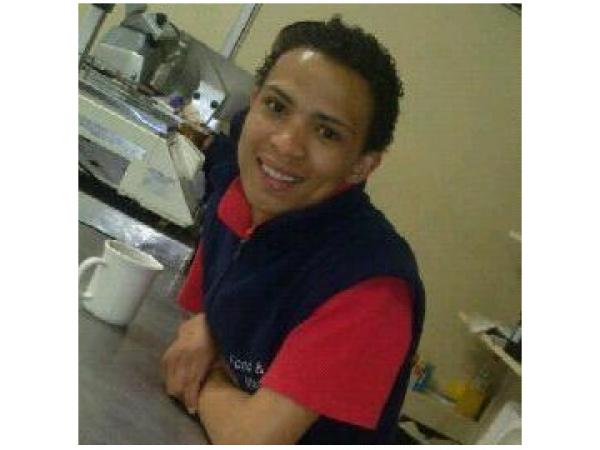 Activist Kenith Abrahams, who was a friend of David Olyn, a gay man murdered in Ceres three weeks ago, says gay people in the community do not feel safe.
Speaking just before the bail application last week of Christo Oncker, 28, accused of the murder of 21-year-old Olyn, Abrahams told a meeting that the municipality claimed to be gay friendly but most gay and lesbian people thought otherwise. They did not feel protected from the majority of homophobic people, he said.
Oncker was not granted bail. He is to appear in court on June 13.
The meeting was attended by Sonke Gender Justice, Free Gender, the Gender Transformation Network, Go Purple, social workers and a youth worker from the Wittenburg municipality to discuss issues affecting gay and lesbian people in Ceres following the murder.
Activists were disappointed that police representatives did not attend. The police arrived five minutes after the meeting started but immediately asked to be excused from the meeting. " We have something very important to do; can we be excused from the meeting?" said Captain Susan Beneke, from Ceres SAPS.

David Olyn as a drag queen. Photo by Kenith Abrahams
Mark Mentor, an ex SAPS member, said the police were not doing their job properly.
Abrahams said Olyn was not the first gay person to be murdered in Ceres.
Mentor and Abrahams said there were no organisations in Ceres supporting gay and lesbian people.
"People do not know where to go when they suffer from abusive incidents and even the police are not trustworthy," said Abrahams.
At the meeting Sonke Gender Justice and Free Gender said they hoped to find ways to work with the people of Ceres to teach them about gay and lesbian rights and issues.
Abraham said officials claimed that the municipality of Ceres is gay friendly but most gay and lesbian people thought otherwise. They did not feel protected from the majority of homophobic people, he said.
In court, Oncker pleaded not guilty to both rape and murder charges.
But prosecutor Chantal de Vos told magistrate Japie Mapomie that Oncker was a danger to society and he should be denied bail.
Police officer Lionel Haywood, who was at the crime scene, was called to the stand to tell the court what happened. The police gave statements from four witnesses, two of whom said they had seen Oncker set Olyn alight.
Witnesses said that Oncker had said to them he wanted to show them "how to kill a moffie".
According to the police the accused burned Olyn over and over again.
Haywood also testified that Olyn had been raped.
In his testimony he said that semen was found in Olyn's anus.
During police testimony, Oncker's family and friends shook their heads. One of his friends left the courtroom while the police were still making their statement. " The police are talking rubbish, Christo is not a killer," he said.
Haywood gave evidence that Oncker had been convicted of drug-related crimes and said Oncker might have been suffering from drug related issues.
Jaco Krouwkam, Oncker's lawyer, said that he suspected other people had been involved in the killing. He said the witnesses should have been questioned further.
But Haywood said the witnesses, aged between 14 and 18 years, were scared.
"The witnesses said that Oncker told them that he would kill them if they told anyone what they had seen," said Haywood.
The magistrate said further investigation was necessary.
Oncker was denied bail by the court. His case will proceed on June 13.
Olyn's friends expressed relief at the magistrate's decision. "I want to see justice being done and this will teach all those who think hate crime is okay a lesson," said Abrahams.
Dodgy people are suing us. Please support us by contributing to our legal costs and helping us to publish news that matters.
© 2016 GroundUp.
This article is licensed under a
Creative Commons Attribution-NoDerivatives 4.0 International License
.