Masiphumelele: before and after the fire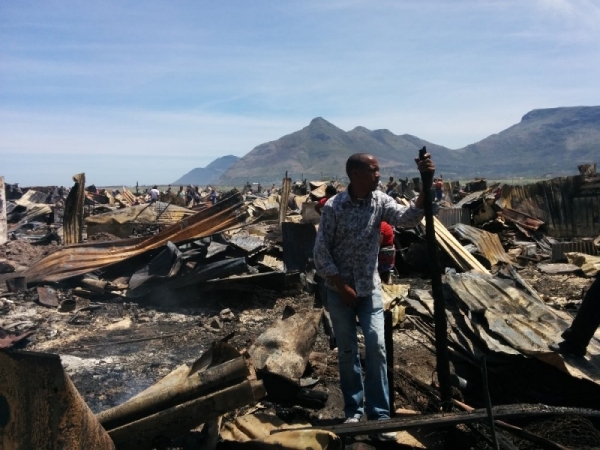 Here are two aerial photographs of Masiphumelele's Section D and Section E informal settlements. The first was taken before Sunday morning's fire, and the second was taken after.
The photo below on the left is extracted from Google Maps satellite view. The photo on the right has been widely circulated on Facebook and Twitter, but we are unsure who took it (we will credit the photographer/organisation responsible for the photograph if identified).
According to the City of Cape Town:
410 structures were destroyed in Block E.
713 structures were destroyed in Block D.
A total of 1,123 structures were destroyed.
The City intends to do "partial reblocking" to reduce the density of the area. Two-metre wide fire-breaks are being built. A second access road into Masiphumelele is also being built, though it has been delayed by fire. A new fire station is planned for Masiphumelele too.
See also:
© 2016 GroundUp.
This article is licensed under a
Creative Commons Attribution-NoDerivatives 4.0 International License
.