Lwandle residents to SANRAL: where are our possessions?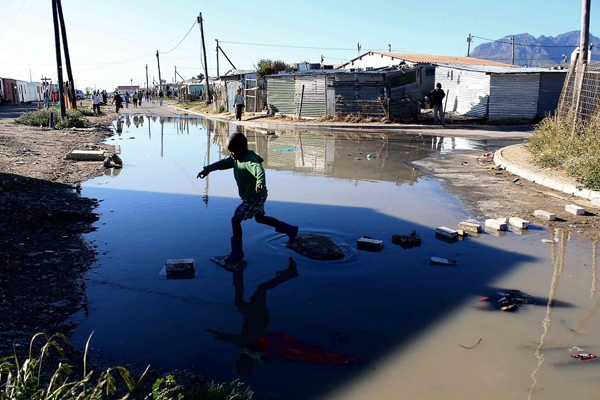 Lwandle residents who have been rehoused after being evicted from SA National Roads Agency land in June complain that their possessions have been lost or damaged.
During the evictions SANRAL confiscated residents' possessions but promised that these would be stored and returned to their owners.
Vuyiswa Swenti, a member of the Lwandle committee, says five of the new shacks are empty because owners are waiting for their household material before moving in.
She says residents were promised beds by SANRAL for each shack but so far only 30 beds have been distributed and she doesn't know when the other beds will come.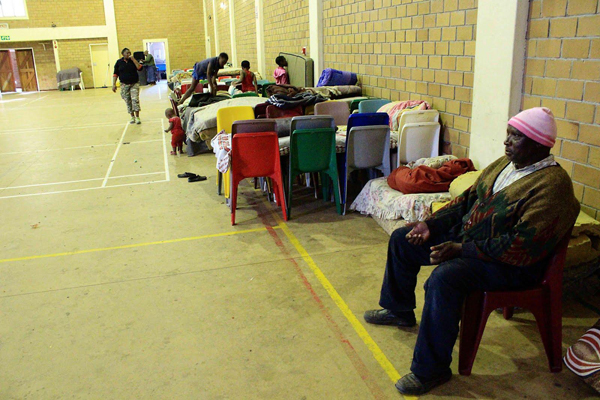 Matshaya Mbula who is still living in Nomzamo community hall four months after being evicted from Lwandle. Photo by Masixole Feni.
"The 30 beds that were distributed are weak and in some households they are already broken. And one bed per household is not enough," she says.
So far 480 households have been resettled in Lwandle.
Another resident who preferred not to be named said more than 400 houses still had to be built but building had stopped.
She was one of the first people to be rehoused but she says she has lost all her possessions.
"I have two children and they are both under the ages of five. We have to sleep on a small mattress in our new big shack which is empty."
"Before the eviction I had stoves, beds, cutlery, a television and many things which make a place a home. But now I have nothing and I have to ask for dishes and clothes from other people", says Mavuyi.
Her new shack has only a small stove, a bucket for water, a little cutlery, a cupboard that is used to store both dishes and clothes and a mattress which is supported by two crates with only two blankets.
Mavuyi said that SANRAL had distributed some of the people's belongings that were confiscated during the eviction but many of them were damaged. She says of the few belongings she got back none were usable again.
Swenti said the committee had been told that the Housing Development Agency would continue to build houses when the Commission of Inquiry into the evictions had finalised its report. The Commission handed its report to Human Settlements minister Lindiwe Sisulu earlier this month.
More than 300 people are still staying at Nomzamo hall, the community hall nearby Lwandle where evicted people have been sheltered. They complain about the delays in the building process and about being neglected by the authorities.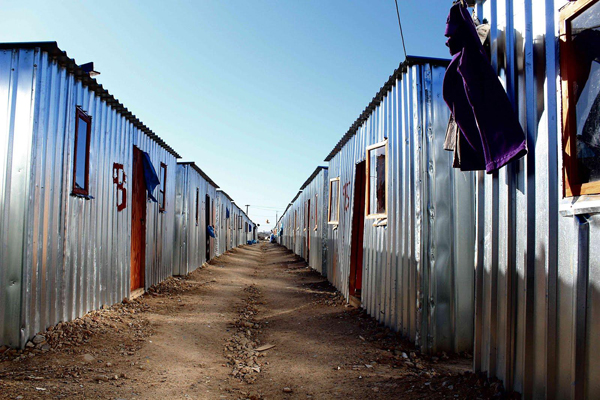 New Lwandle shacks built by SANRAL.
One resident who preferred to remain anonymous said less food is given to them and that there is no medical treatment. "It seems like everything is done at the commission hearings and the leaders and other government officials talk about us but they do not come back to see whether or not we are surviving," he said.
GroundUp went to great effort to get comment from SANRAL. We emailed and called SANRAL several times. We were promised comment by last night, but have received none.
We were also unable to get comment from the Housing Development Agency.
© 2016 GroundUp.
This article is licensed under a
Creative Commons Attribution-NoDerivatives 4.0 International License
.