Legalise pot, demand protestors
| Photos: Bernard Chiguvare. Text: GroundUp Staff.
News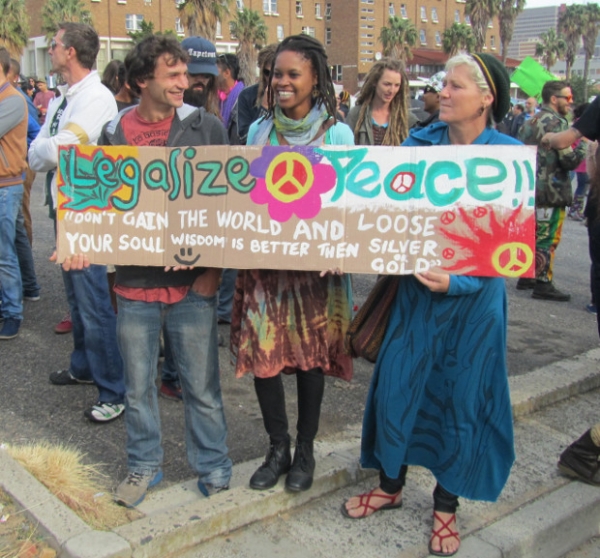 A few hundred people marched through Cape Town this morning, demanding that dagga be legalised.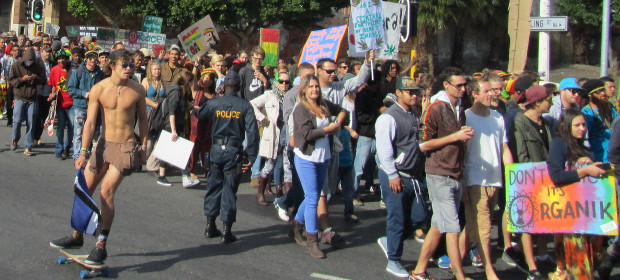 The protest proceeded down Darling Street. It was a potpourri of people across class, race and gender.
The event was organised by Fields of Green for All and Bongalong.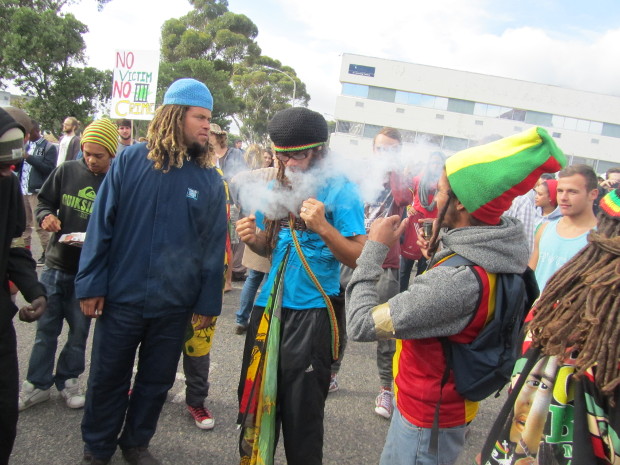 Some participants weren't waiting for the law to change.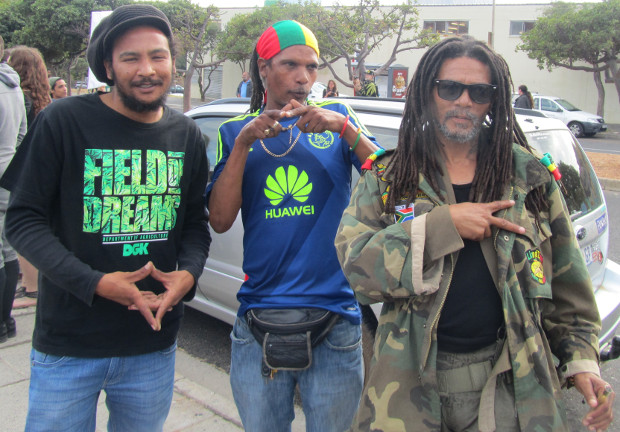 From left to right : Last Borne Bern, Papa Joe, Taurus Bull.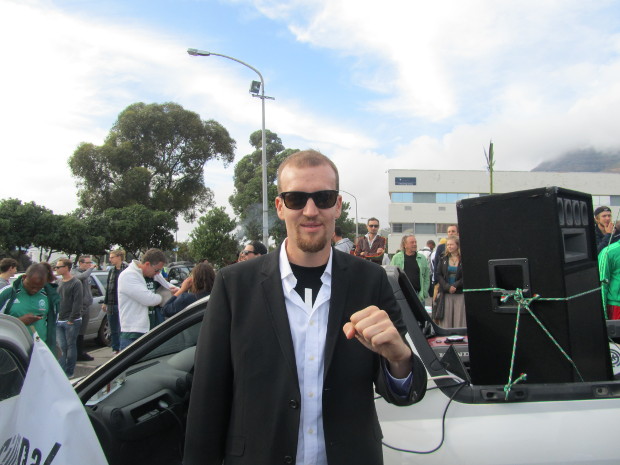 Jo Berkhout, who runs Bongalong, is one of the main advocates for the decriminalisation of dagga.
© 2016 GroundUp.
This article is licensed under a
Creative Commons Attribution-NoDerivatives 4.0 International License
.