Jet customer sold insurance he didn't want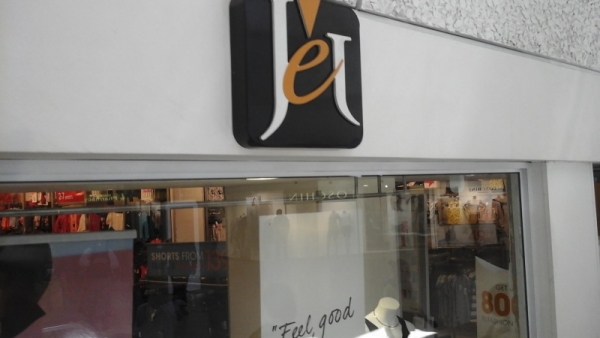 GroundUp photographer Masixole Feni tried to open an account at Jet stores last month - and found himself signed up for a handful of insurance policies he didn't want.
On 25 August Feni went to Jet in Golden Acre to open an account so that he could buy clothes for his baby boy. He explained to a person at the till that he would like to open an account. A woman called Ntombi [we've withheld her surname] was called to assist him.
He says Ntombi asked him to pay R100 and produce his ID, bank statement, payslip, and proof of residence. He handed over the documents and the money but was not given a receipt.
"Ntombi showed me some insurance policies and started to explain their benefits and how much I should contribute if I decide to take them. I stressed to her that I was there to open an account and I was not interested in those policies. Among the policies, there was one to which I was supposed to contribute 30c monthly. She said it was compulsory and it would benefit me in case my card was stolen.
"After agreeing on two things, the 30c compulsory policy and an account, she then handed me some forms and asked me to initial them and put in my signature."
Feni was surprised to receive the following messages a day after he opened the account: Welcome to Jet Personal Accident Insurance. Policy number FAIC6600393820P. Your policy pack is on its way. Any questions call 0860 113 639 Welcome to Jet Hospital Cashback. Policy number HPF16600085097P. Your policy pack is on its way. Any questions call 0860 113 639 Your Edcon Financial Services OTP is 84866. Entering the PIN confirms your insurance purchase and agreement to all t and c's for transaction MF15JHB0825100758
On 27 August Feni went to the store to complain that he had received messages about policies, when all he wanted to do was open an account.
The manager told him that employees of Edcon, the parent company of Jet, were responsible for opening the accounts and asked him to come back another day when Ntombi would be there.
Feni was called into the store a week later.
He asked for copies of the forms he signed. He was told the forms were at another branch, and he would be called to come and collect them.
Meanwhile, on 14 September, GroundUp sent questions to Edcon's media office, asking about the "Personal Accident Insurance" and the "Jet Hospital Cashback" as well as the 30c "compulsory" insurance. Edcon media manager Vuyo Mtawa promised to get replies, and also said that Feni would also be contacted personally.
On 18 September, Mulalo Andy Ramulongo, an investigator from the Johannesburg offices of Edcon, met Feni in Cape Town to hear his complaint. Feni said he wanted the policies to be cancelled. Ramulongo promised it would be done with immediate effect.
But GroundUp has not been able to find out if Feni's was an isolated case or if Jet customers are routinely signed up for insurance they did not ask for. By 23 September, Mtawa had not replied to GroundUp's queries and repeated attempts to reach her - or anyone else in her office - by telephone were unsuccessful.
© 2016 GroundUp.
This article is licensed under a
Creative Commons Attribution-NoDerivatives 4.0 International License
.