NEWS
Hope for two Zambian men accused of gay sex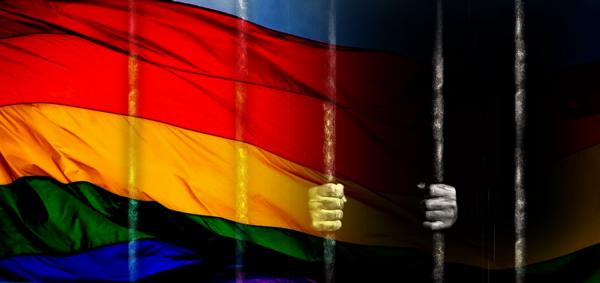 On 10 and 11 June, the fourth round in the trial of two Zambian men who are charged with having "carnal knowledge [of each other] against the order of nature" took place.
According to Anneke Meerkotter of the Southern African Litigation Centre (SALC), it was a step forward for the accused and their defence. SALC is supporting the defence team. According to Meerkotter, the prosecution was unable to provide credible witness testimonies or evidence against the accused.
The men have been charged under section 155 of the Zambian Penal Code, which stipulates that "any person who (a) has carnal knowledge of any person against the order of nature; or (c) permits a male person to have carnal knowledge of him against the order of nature; commits a felony and is liable, upon conviction, to imprisonment for at least fifteen years to life."
The two men have pleaded not guilty to the charges against them.
The prosecution's first four witnesses—including the elder sister of one of the accused who laid the original complaint with the police, a neighbour, a community member who witnessed the arrest of the accused, and a police officer—provided contradictory and vague accounts in their testimonies against the accused. The prosecution voluntarily retracted a confession that was supplied by the police witness. They also failed to provide evidence of the charges against the two men.
The defence has been unable so far to access evidence held by the prosecution, which could jeopardise the rights of the accused to a fair trial. Subordinate courts in Zambia do not recognise the rights of the accused to have knowledge of the nature of the prosecution's case against them. But considering the seriousness of the charges against the two men, this is unusual according to Meerkotter.
The two accused men have been held in custody since 5 May 2013 and face on-going harassment from fellow inmates because of the nature of the charges against them.
Many people from the community have attended the court hearing in Kapiri Mposhi and the case has generated significant media attention. According to SALC, in some instances the media reports deviate from the testimonies of the prosecution's witnesses.
The trial has been set to continue on 25 June and 18 and 19 July 2013. The two men are represented by Sunday Nkonde, SC of SBN Legal Practitioners.
© 2016 GroundUp.
This article is licensed under a
Creative Commons Attribution-NoDerivatives 4.0 International License
.