Hope for Mtubatuba residents, after years of complaints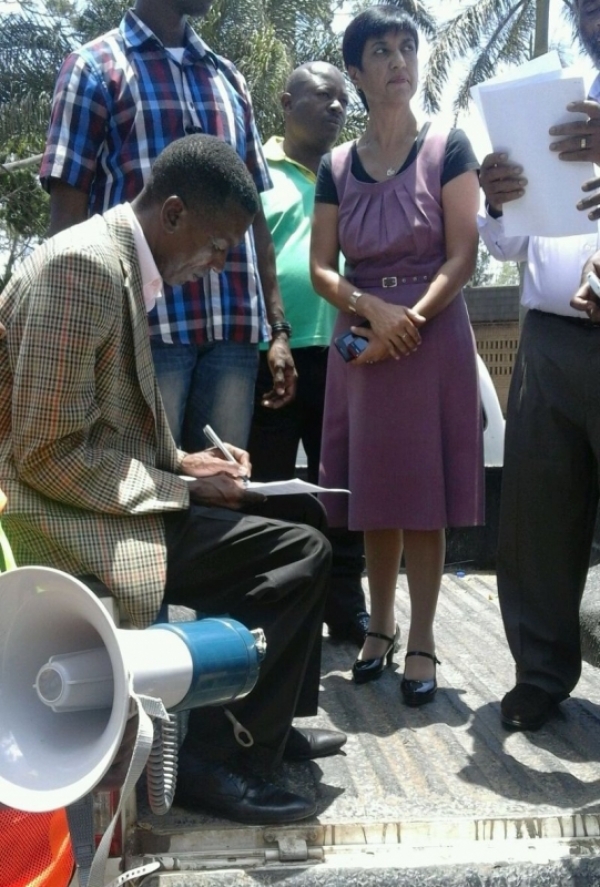 After years of complaining about water, electricity, sanitation, and roads, residents of KwaMsane in KwaZulu Natal say they got the attention of the authorities after their protest last month.
In November more than 1,000 residents of KwaMsane protested threatening to close the N2 if their concerns were not addressed. A community hall was burnt down and some of the streets in KwaMsane were blocked with garbage.
A few days later, on 26 November, even more residents than in the first protest, marched from KwaMsane township to the Mtubatuba office of the mayor where they handed over a memorandum to mayor Israel Nyawo.
After they had handed over the memorandum an Imbizo was held with the MEC for Economic Development, Tourism and Environmental Affairs Mike Mabuyakhulu.
"Our aim was to make a call that will draw attention at the provincial and national level," said community spokesman Malusi Myeni. "And we did that".
"We tabled all our concerns to the MEC. We told him about the issue of water, sanitation, roads and other services that have not been provided to us. The MEC promised that all the issues would be attended to. We were assured that the municipality will increase water in the reservoir so that residents get enough water," said Myeni.
Another important issue listed in the memorandum was electricity. Sometimes the residents go for three days without electricity.
"We gave them an ultimatum to attend to our matter. When the mayor accepted the memorandum he agreed that all our concerns would be looked at.
"On the day of the second protest we chose to do it peacefully and not disrupt the N2 as we had promised. By this we are trying to show them that we are not fighting with them but we demand attention. There were a few residents who were tempted to disrupt the N2 but as the convener of the march I had to make sure it did not happen.
"We will wait and see if they do what they promised and we will take it from there," said Myeni.
Nyawo said the residents had come at a time "where we already have community programmes in the pipeline".
"We are going to add two more boreholes that will supply water in KwaMsane and Mtubatuba as a whole. Other concerns will be looked at and community development programmes will continue. MEC Mabuyakhulu assured residents that their issues will be looked at and that is what we are going to do," said Nyawo.
Resident Nobuhle Dladla, 35, said residents had endured years of "empty promises".
"It is high time we stand up and fight for what is ours. They have to attend to the issues and hear us out. If we don't do it ourselves no one else will. We won't rest until they do what we want," said Dladla.
© 2016 GroundUp.
This article is licensed under a
Creative Commons Attribution-NoDerivatives 4.0 International License
.