NEWS
Hard work is key - Tuks Goalkeeper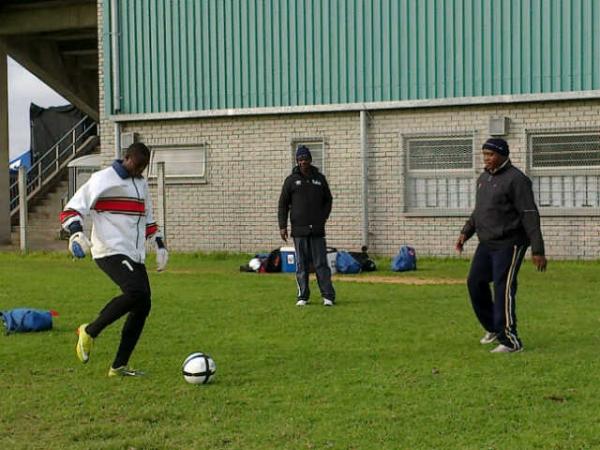 Lebo Ngubeni is the University of Pretoria's 19-year-old goalkeeper. He also plays for the South African under 20 team. GroundUp caught up with him.
GroundUp: What Teams you played for?
Lebo: Semolle Academy, Bophelo Academy, Tuks Academy, Spartak and Amatuks
GroundUp: How did you get started in soccer?
Lebo: I started back at home in Naboomspruit in the Limpopo Province in primary school.
GroundUp: What are some of the lessons you've learned on your journey?
Lebo: I have learned how to respect other people. I have also learned how hard our role models have worked to be where they are.
GroundUp: Who is your role model?
Lebo: No one specific. My role models are all the goalkeepers in the country.
**GroundUp: Who is your favourite soccer player?***
Lebo: Paul Scholes of Manchester United
GroundUp: How was your game against Nigeria last Friday? (South Africa under 20 beat Nigeria under 20.)
Lebo: It was very nice and challenging. I enjoyed it.
GroundUp: How many years have you been playing for Tuks (University Pretoria)?
Lebo: Three years.
GroundUp: What is your favourite pre-game meal?
Lebo: Pasta and Chicken Breasts.
GroundUp: What message would you give to youth?
Lebo: All youth must be brave enough to follow their dreams, believe in God and always remember that to live like a king you have to work like a slave. Hard work and a lot of determination goes a long way you can do and become anything in life.
© 2016 GroundUp.
This article is licensed under a
Creative Commons Attribution-NoDerivatives 4.0 International License
.