Gugulethu's free paralegal advice centre under threat of closure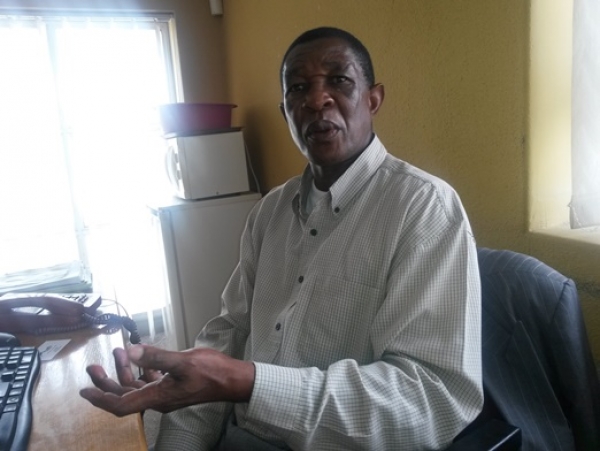 The Gugulethu Paralegal Advice Office in Gugulethu will soon be forced to close down if staff are unable to secure funding by April this year.
Founded in 1998, the advice office has assisted hundreds of people with a variety of legal issues, ranging from consumer rights to social grant deductions and mediation matters.
"At this stage we are running dry. I don't even know if we will be able to pay the telephone bill for January. The ward councillor is helping us with the office we work from because we can't afford to pay rent," said paralegal and coordinator at the office, Matthews Tshofuthi.
Seated in a small office at the Ikwezi Community Centre in Gugulethu, Tshofuthi said that the non-profit organisation only had enough funds to cover payments for next few weeks.
The office provides the community with free assistance or advice on legal matters. However, like many other NGOs and grassroots institutions, it is struggling to get the funding it needs to keep the project going.
"The administrator and fieldworker who work with me are currently looking for other jobs. As the coordinator of the office, I've started sending out proposals to people and businesses who can assist us to sustain the office. We will have to close down if nothing changes in the next two months," he said.
Tshofuthi said the Gugulethu office is one of about 40 advice centres that work closely with legal aid clinics at several institutions, including the University of the Western Cape and Stellenbosch University.
"We fall under the Cape Human Rights cluster and have been getting funding from the National Development Agency. This stopped in 2013 because it was the end of our funding cycle with them. Last year, we received R30,000 from an organisation at the University of Potchefstroom which lasted us from July until the end of December last year," Tshofuthi said.
He said there is a great need for the service in the community as most people in the township are still not aware of their rights, especially with consumer related issues.
"I see about 20 people a month and help with mediation and conflict resolution services, consumer complaints and any other disputes. People will suffer if we close down because lawyers are very expensive and legal proceedings can be very long and we are free. We are a non-profit organisation that offers free services to the community," he said.
Tshofuthi said the issue of funding was a widespread problem with Advice Offices in poor communities.
"There are other advice offices, like Langa and Khayelitsha which might close down as well. The nearest Legal Aid Board office is in Athlone or Cape Town (CBD) and there is a language barrier when people get there," he said.
Director at University of the Western Cape's Legal Aid Clinic, Shamiel Jassiem, said he was shocked to hear of the Advice Office's financial troubles.
"Offices like the one in Gugulethu are extremely important because they are usually the first port of call for people in poor communities. While we do provide them with assistance from time to time, these are the guys doing the groundwork. Attorneys can only assist in certain matters, but at those centres people can be helped in greater detail with issues like labour and consumer disputes," he said.
Jassiem said he has worked closely with Tshofuthi and praised him for his dedication to his job.
"Matthews (Tshofuthi) goes the extra mile by actually accompanying the clients to our offices. It would be really bad if they were forced to close down," he said.
Gugulethu ward councillor Maneli Msindwana has been assisting by providing a free office in the community centre since 2011.
"I saw [that] what he was doing was good for the community so I wanted to help him. He couldn't afford the rent at the previous offices, so I gave him a space to work from. He deals with a lot of cases and now it's sad to hear his funds running out.
"I think people need to be reminded about all the good work they do there. This is the only place people can go and ask about (legal issues) they don't understand," he said.
© 2016 GroundUp.
This article is licensed under a
Creative Commons Attribution-NoDerivatives 4.0 International License
.