NEWS
Gershin Kock on the pressure of being a goalkeeper: "Once you make a mistake it will always be remembered."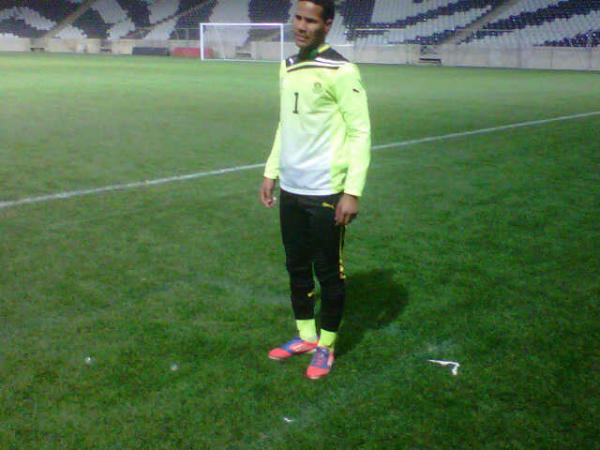 Gershin Kock is only 19 years old, but he is already the goalkeeper for National First Division team, Vasco Da Gama.
GroundUp: Where did you grow up?
Gershin: I grew up in Ravensmead. Actually I started my football career there.
GroundUp: How old were you when you first got involved in soccer?
Gershin: I was 12.
GroundUp: What teams have you played for?
Gershin: I played for a community club, Ravensmead, for two years and moved to Vasco da Gama. I've played there for about seven years. We finally made it to the National First Division in 2010.
GroundUp: Who is your role model?
Gershin: My role model is the goalkeeper of Real Madrid, Iker Casillas.
GroundUp: What is your favourite pre-game meal?
Gershin: (Laughs) Nothing better than pasta!
GroundUp: What is it like playing for the U20 national team?
Gershin: It was a big step in my football career when I got my first call up. I just thought that the one thing is to give it my best, but it's one big experience for me personally. I always tell myself this is only the start of a new beginning, but yet again it's all hard work and about keeping focused.
GroundUp: As a goalkeeper do you think there's more pressure on you than the others in your team?
Gershin: Yes, lots of pressure, because you are the last line of defence. People think it's easy but it's not at all. Once you make a mistake it will always be remembered so you have to be spot on.
GroundUp: Who motivates you to keep going, because it's not always easy following your goal in life?
Gershin: My mommy, because she is the one that makes things possible in my life.
GroundUp: What message would you give to the youth out there?
Gershin: To stick to their dreams and work hard in what they want to achieve in life.
© 2016 GroundUp.
This article is licensed under a
Creative Commons Attribution-NoDerivatives 4.0 International License
.