Fort Hare students vow to continue protests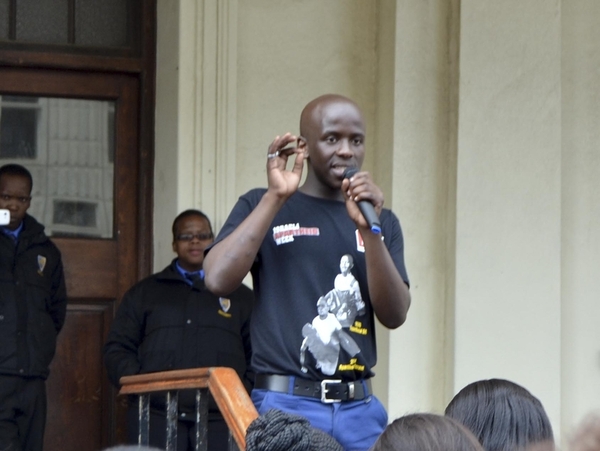 University of Fort Hare students have vowed to continue with their #FeesMustFall protests after an exchange of letters with Vice-Chancellor Mvuyo Tom.
In a letter sent to Tom on 25 October students welcomed the announcement by President Jacob Zuma last week that fees would not go up next year but raised other issues related to student debt and applications to the National Student Financial Aid Scheme.
The letter to the Vice Chancellor said the SRC was "working very hard" to ensure the situation was calm but warned if their demands were not met there would be "an unled revolution".
"We know you are a caring VC and anarchy is the last thing that you want to see in this institution," wrote the students in the letter signed by the secretary of the East London campus SRC.
In his response, sent on 26 October to all students, Tom said students who had not paid their fees would get their results. He also said the issue of their debt would be dealt with by the presidency. They would be allowed to register next year, he said.
He said exams had been postponed by a week and various steps had been taken to accommodate students' demands but the future of many students was at risk because of "the violent acts and the hijacking of a legitimate protest by possible criminal elements".
Tom said the students had "lost the moral high ground" after "days of damage to property, looting and violence".
All the Fort Hare campuses were closed today.
East London campus student leader Malakhiwe Mbambo and Alice campus student leader Busisiwe Mashiqa said the students acknowledged the response to their demands but there were still issues on which they needed clarity. The protests would continue, they said.
Last night students were meeting management in Bhisho.
Walter Sisulu University campuses were also closed. Students held a meeting at the East London city centre campus, raising demands about the scrapping of student debt and the price of student accommodation.
WSU Pasma leader Odwa Nokwali said students had received a response from university management but not all the important issues had been resolved. Students were meeting university management tonight, he said.
© 2016 GroundUp.

This article is licensed under a Creative Commons Attribution-NoDerivatives 4.0 International License.