Dudley Lee, who successfully sued government, has died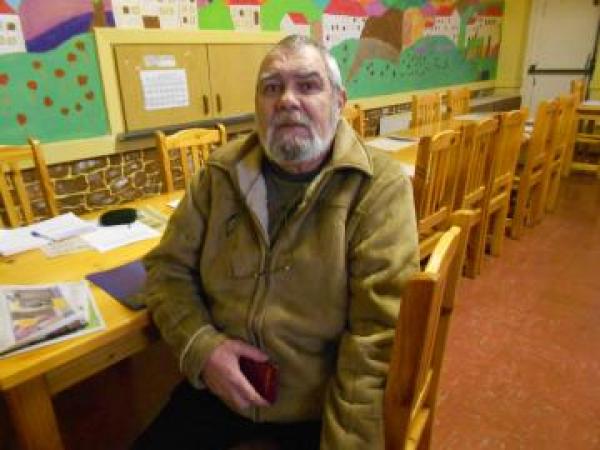 Dudley Lee died at the age of 68 on 21 May in Victoria Hospital. He successfully sued the Minister of Correctional Services because he became ill with tuberculosis (TB) while awaiting trial in Pollsmoor prison.
Except for a short period out on bail, Lee spent over four years in prison between 1999 and 2004, charged with various financial crimes. He was acquitted of all charges in September 2004.
Assisted by attorney Jonathan Cohen, Lee sued the state because he contracted TB in Pollsmoor's overcrowded, poorly ventilated cells. His case succeeded in the Cape High Court, but was overturned by the Supreme Court of Appeal. Lee appealed to the Constitutional Court where he eventually won in December 2012. Lee lived long enough to see justice done. He was, according to his attorney, paid approximately R270,000 by the Department of Correctional Services in the latter half of 2013.
"They stuffed my life up," Lee told GroundUp two years ago about his time in prison. At that point he was living on a R1,200 state pension in St Monica's, a home for the aged in Bo Kaap, near the centre of Cape Town. He also had cancer. "I used to make R12,000 to R25,000 a month. I bought BMWs on auction, fixed them up and sold them. I'd make R7,000 per sale," he explained. "I built up a business. Prison cost me a fortune. It's expensive to live there. The wardens are corrupt and like a mafia. You've got to pay bribes to get to the prison hospital and back. Very few wardens did their best, but a few were really decent," he told us.
His court cases have been used by TB researchers and activists to campaign for better conditions in prison to reduce the incidence of TB.
After Lee's Constitutional Court victory, John Stephens of SECTION27 wrote an opinion piece for GroundUp about the consequences of the case:
Thus, what should the State do about Dudley Lee? The answers are simple in theory and certainly achievable in practice. Increase ventilation in cells. Don't hold people in cells for 23 hours a day, let them out for longer so that they breathe fresh air. Afford people access to healthcare as required by the Constitution and other laws. Actively seek out TB and adequately treat those who suffer from it. Reduce overcrowding and the length of time people are held before trial. These are a few of the most important steps that the DCS must take. Not all of them are easy, but each of them is imperative.
Lee is survived by a sister. We are not sure who his other family members were.
See also: A court case and a mathematical model expose the risk of TB in South African prisons.
Dodgy people are suing us. Please support us by contributing to our legal costs and helping us to publish news that matters.
© 2016 GroundUp.
This article is licensed under a
Creative Commons Attribution-NoDerivatives 4.0 International License
.