Drain claims second victim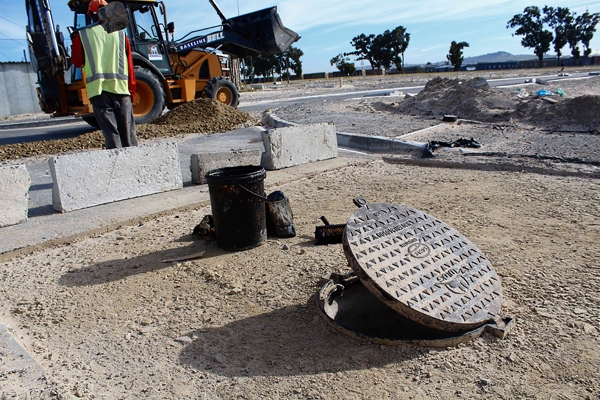 Residents of the informal settlement in Bardale have accused Baseline construction company of negligence after a man fell into an open drain, injuring his leg. This is the second incident in a year.
The victim was walking through the construction site on his way to work on Monday morning when he fell into the uncovered drain. Simphiwe Dlali, who lives nearby, saw the man falling and rushed to the scene to try and help him.
"When I got there I found him lying down and in pain, one leg inside the drain." The man was taken to hospital.
The site manager, who preferred not to be named, said Baseline put covers on the drains but residents stole the covers.
In October last year, Nqulelwa Mtyido was injured when she fell into a drain at the same construction site. She broke her leg and underwent surgery in which metal pins were screwed to her bone. She spent 10 days in hospital and had further surgery in February this year. Mtyido, who had been working in a restaurant, said she had to quit her job because her leg was giving her trouble and she could no longer stand all day.
She now lives on her children's support grant.
Residents living close to the construction site said the construction company had failed to close the drains. They were also concerned about sewage drain bursts near people's shacks and a big hole close to the construction site where the children played.
The site manager was unaware of last year's injury but he said Baseline had tried to help today's victim by providing transport to hospital.
He said the community was "hostile" to the company "though most of them will be beneficiaries of the houses that we're going to build here".
Even the site office had been vandalised, he said.
Dodgy people are suing us. Please support us by contributing to our legal costs and helping us to publish news that matters.
© 2016 GroundUp.
This article is licensed under a
Creative Commons Attribution-NoDerivatives 4.0 International License
.