NEWS
Delft clinic and community members caught in SANCO squabble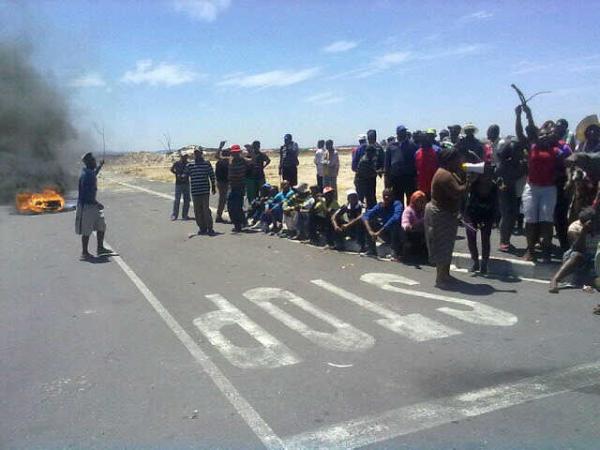 An internal squabble in the South African National Civics Organisation (SANCO) in Delft spilled over into the streets earlier this month.
SANCO, which is aligned to the ruling alliance of the ANC, COSATU and SACP, elected a community liaison officer to help communication between the people responsible for building a new clinic in Delft and the residents of Delft. Some Delft residents are angered by SANCO's choice to serve in the position, current SANCO chairperson, Vuyisile Goqoza.
Vuyisile's new position as community liaison officer was announced on Sunday 4 November and was met with protest action who burnt tyres in the street. However, the dissatisfaction appears to stem from tension between Goqoza and the SANCO deputy chairperson in Delft, Xolani Thomas.
Thomas says, "Before we were elected into the SANCO executive, there was a bit of trouble between us while we were still in the running". Thomas, who now acts as the unofficial spokesperson for the community, said that community members were unhappy with Goqoza's appointment to community liaison officer as they believe he will use the position to enrich himself by contracting his own company to work on the clinic site. "We have two main reasons why we don't want Vuyisile in the position: one is the fact that he has a security company and the other is that he was community liaison officer on another project."
Magqaza Yeye, a resident of Delft, said, "We don't want Vuyisile as the community liaison officer as he can't be trusted. He has also been a part of many other projects besides this one."
There was a meeting held on Sunday the 4th November to appoint the new community liaison officer. Goqoza in turn said that 13 people attended the meeting and the decision was clear cut and there were no disagreements regarding his appointment. "I was never a community liaison officer before this. Ward 106 people wanted someone they could control, someone who would do as they wanted. So now that I am the community liaison officer they know I will try and be fair to every ward that is linked here and they do not like that."
© 2016 GroundUp.
This article is licensed under a
Creative Commons Attribution-NoDerivatives 4.0 International License
.