NEWS
Deadly disease that's curable if you're rich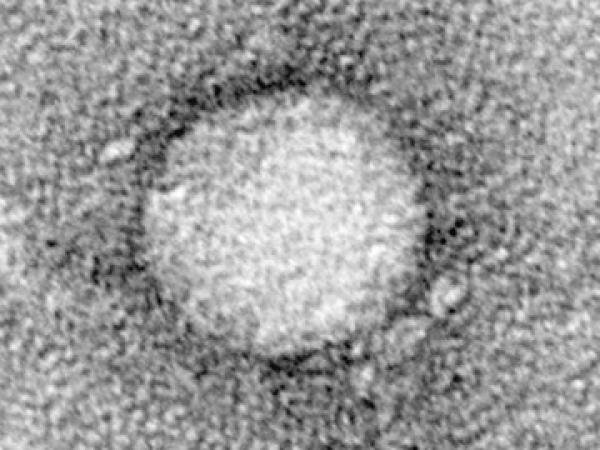 Around the world, 180 million people are infected with hepatitis C. But you would be forgiven if you asked, "What is hepatitis C?".
Hepatitis C (HCV) has been globally ignored for a long time and many have only heard of it in passing. Like HIV, it too is a disease that suffers from stigma and while HIV has significantly started unshackling the stigma it carries, HCV continues to carry stigma.
HCV was formally identified in 1989, six years after HIV was identified. The virus was initially called "non-A non-B viral hepatitis" given that patients with HCV developed a hepatitis (inflammation of the liver) but tested negative for hepatitis A and hepatitis B virus (hepatitis A and B were discovered in the 1960s and 1970s, respectively). Many of these patients developed the hepatitis after a blood transfusion. This suggested its likely route of transmission.
In 1989, an RNA virus was formally identified and called hepatitis C virus. What has followed over the last 25 years is a remarkable story of how a chronic virus infection with the potential to cause death can be overcome.
Hepatitis C is a virus that is efficiently transmitted via blood exposure. The major ways of acquiring the virus is in those who have had blood transfusions before 1990 and in injecting drug users, through needle sharing.
By 1990 all blood transfusion services were able to screen blood donors for HCV. Prior to this, people, such as haemophiliacs, acquired infection through blood transfusions of infected blood.
Since 1997, no new cases of post-blood transfusion hepatitis C have been identified around the world in countries where blood transfusion services adequately screen donors.
Injecting drug use has therefore become the major means of acquiring new infections. Other means of getting hepatitis C is through unsafe tattooing, needle stick injuries in the healthcare setting, and the sharing of notes or straws to inhale cocaine. Sexual transmission of hepatitis C in heterosexual people is uncommon, however increased risk is now known to occur in the men who have sex with men (MSM) population.
After becoming infected, up to 80% of people are unable to clear the infection spontaneously and develop chronic HCV infection with ongoing inflammation of the liver. After 20 to 30 years of infection, the risk of developing cirrhosis rises leading to end stage liver failure.
Furthermore, once people develop cirrhosis, their risk of getting liver cancer increases dramatically.
The problem with chronic infection is that infected people have little or no symptoms. It is a "silent killer" and only once people develop advanced liver disease do they become aware of their infection. By then it is often too late for any therapy and only a live transplant can save their life. In the USA and Europe, hepatitis C has become the leading indication for liver transplantation.

Hepatitis C prevalence around the world. Note that prevalence is unknown for almost all of Africa, including South Africa. Image from US Centers for Disease Control.
The prevalence of hepatitis C in South Africa is largely unknown, as no accurate screening studies have ever been done. Looking at blood donor services (SANBS and WPBTS), our prevalence remains low at <1%. This is probably good given that we struggle with HIV and hepatitis B in South Africa. However, the blood transfusion data is a highly skewed and underrepresents our prevalence. Our traditionally safe blood transfusion practices in South Africa have probably contributed to our low prevalence, but there is clear evidence of growing injecting drug use in South Africa. How this will influence HCV rates is unknown but we should take the opportunity to change this and not wait for it to become a problem before we address it. This can be done through harm reduction interventions such as needle exchange programs.
We may have subpopulations with much higher prevalence and work we have done, to be published soon, suggests a significantly higher prevalence in our MSM population compared to the heterosexual population.
Countries such as Egypt, Pakistan and Brazil have some of the highest HCV rates in the world and in Egypt, for example, more than 10% of the population is HCV infected.
A treatment revolution for HCV has occurred. At the advent of the new millennium, treatment for hepatitis C became weekly injections with a drug called pegylated interferon (PEG-IFN, an immune system targeting drug) and daily tablets called Ribavirin (RBV). This is used for between 24 and 48 weeks depending on which member of the HCV family the patient is infected with.
Overall about 50% of people will respond to this therapy (less in HIV co-infected patients) and if successful, they are cured as the treatment actually eliminates the virus.
Treatment carries many side effects and some people are either not eligible for this treatment or cannot tolerate it. Furthermore it remains very expensive (about R120 000 for 48 weeks of treatment). Paradoxically, it is available at central public hospitals in South Africa, but many private medical aids do not pay or only partially cover this therapy because viral hepatitis is not a so-called "Prescribed Minimum Benefit".
In 2011, the first "add-on" therapy became available. A drug, telaprevir, a protease inhibitor, was used in addition to PEG-IFN and RBV and significantly enhanced cure rates for those infected with a specific member of the hepatitis C family. While being a more effective therapy, side effects were also significantly worse and 24 to 48 weeks of therapy is needed.
Advances have been rapid, and in December 2013, Gilead Sciences launched Sofosbuvir, after FDA approval. Sofosbuvir, a highly effective polymerase inhibitor, is the first drug that is highly effective against subtypes of hepatitis C when used without PEG-IFN. It is the first all-oral therapy that can offer cure rates of more than 95% when taken for only 12 weeks. Likely to be approved later this year are fixed dose combinations of two oral drugs, Sofosbuvir and Ledipasvir, that can provide a cure when taken for only eight weeks. This is an unbelievable feat.
Importantly, most of these drugs can be used with ART and are as effective in HIV co-infected people.
But Sofosbuvir in the USA costs US$84,000 for 12 weeks (US$1000 per tablet).
Curative therapy is therefore out of reach for the vast majority of those who need it.
Egypt has already negotiated with Gilead and, given the scope of their problem, has managed to get a price of US$900 for 84 tablets of Sofosbuvir.
South Africa must show global leadership in this matter. Our hepatitis C burden may not be massive, but the principles learnt from our HIV struggle should be applied in this instance. The issues are intrinsically the same and warrant no different a response.
Dr Mark Sonderup works in the Liver Clinic and Division of Hepatology, Groote Schuur Hospital and University of Cape Town.
© 2016 GroundUp.
This article is licensed under a
Creative Commons Attribution-NoDerivatives 4.0 International License
.