Challenges of playing 'white music' in Gugs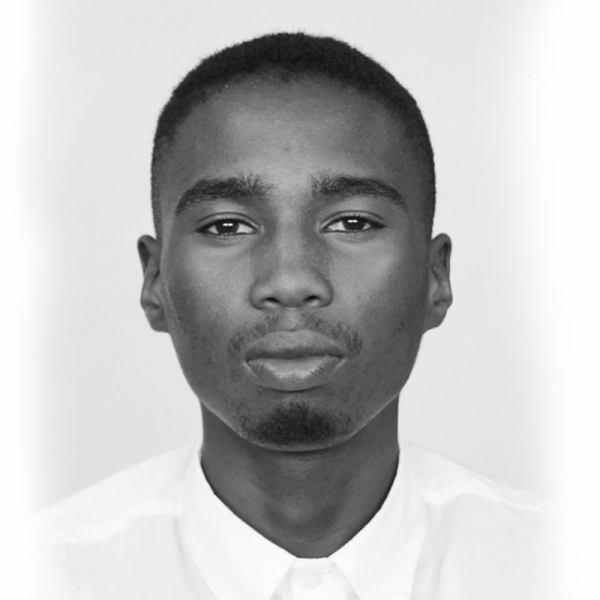 Masixole Dunjana aka Dida Dunjana is a name most hadn't heard of until he was announced as part of the Rocking the Daisies 2015 lineup, set to perform on the Bridges for Music stage. The 20-year-old DJ now faces the challenge of learning to calm his nerves ahead of what he calls his 'biggest performance to date'. The time has come for him to step out of his comfort zone and take his music beyond his small bedroom in Gugulethu.
"I'm always at home, alone and on the internet — either doing research or working on my graphic designs," he says. "I don't go out much or play at events in Gugulethu because people always struggle to catch onto my sound. It's crossed my mind to switch from electronic house to popular township sounds, but I'd rather work harder until people get used to it and eventually see why I love it so much."
Growing up in Guguletheu, in a family of eight and raised by his grandparents and a single mother Cynthis Dujana, who is unemployed, Dunjana is currently a graphic design student at a small college in Khayelitsha. "I have one brother and two sisters. My brother used to be a DJ, and my older sister is also DJing on the side, under the alias Melodeep Sure-t," he says.
Dunjana beams when expressing how supportive his family has been towards his DJ career, especially after securing his latest gig. "Coming from the township and from a family that doesn't have a lot of money has created great challenges in putting my music out there in the city, where there are many people who enjoy the type of sound I make. The main issue is always transport back home late at night, and getting the right connections that can help secure gigs," he says.
With a strong belief that his audience resides beyond Gugulethu, as inaccessible as that audience is at the moment, Dunjana explains how townships struggle to grasp the sound and concept of electronic house music. "We've all noticed how hard it is to sell any kind of electronic music to the township crowd. The only other DJs in my area who I know are producing this kind of music are Siphe Tebeka and Kenny Dolo [who focuses more on tech music nowadays]," he says. He attributes his love and introduction to electronic house music to Siphe Tebeka, one of Gugulethu's biggest exports. Siphe has played at Glastonbury Festival (UK) and Tomorrowland (GE), through Bridges for Music.
"I've always been into computer games and in 2010 Siphe introduced me to tribal music and helped me develop my DJ skills, but now I just focus on electro house," he says. "I started playing on a computer that my mother worked hard to get for me, but I've recently switched to turntables," he says.
Dunjana sheds light on the lack of support shown towards electronic music DJs in the township. "Very few DJs in Gugulethu collaborate with us who make 'white' music. They tend to distance themselves. Maybe they just don't like the kind of music we're making," he laughs.
Another DJ who can relate to Dunjana's struggle is Khayelitsha's drum and bass maverick Lebohang Letsimo aka S2 lEbZ DJ, who's bass-heavy sounds have even been interpreted as 'offensive' and 'too aggressive' by people in his community. "Drum and bass has made me happy and I enjoy what I'm doing. I want people to have fun," says Letsimo. But that has proven to be a challenge as party-goers in Khayelitsha fail to connect with the hard-hitting and heavy sound. International drum and bass sensation Skrillex is what intrigued Letsimo about producing this kind of music, following a workshop he did in South Africa in 2012. "I'm working harder in the 'white market'," he adds, expressing that that is where the sound is most loved and welcomed with open arms.
Makonwabe Bekwa aka AudioJerk is another DJ whose music is constantly dubbed as 'too white' to play in the township, "In Langa it's not easy for me as a DJ, since I took a different direction by choosing to make electronic music, which is rare in townships, and because my sets are always filled with electronic dance music, techno and sometimes dub step. Electronic music, is that kind of music you hardly hear in townships because they say it's white people's music. It's getting there slowly, but what matters in this industry is being different," says Bekwa.
Drum and bass and electronic music are a relatively difficult sound to sell to the black market, particularly in the townships, as it doesn't always have the same smooth and soulful elements as house, gqom or sjoko do. There aren't many from similar situations who have risen to national fame selling this sound, but the likes of Siphe Tebeka, DJ Fosta and Sir Vincent are making progress popularizing this within townships and nationally. They are working hard to familiarize their communities with this sound, and hope to one day influence a more open-minded generation of dance floor enthusiasts.
Dodgy people are suing us. Please support us by contributing to our legal costs and helping us to publish news that matters.
© 2016 GroundUp.
This article is licensed under a
Creative Commons Attribution-NoDerivatives 4.0 International License
.