Capricorn violence: taxi drivers killing each other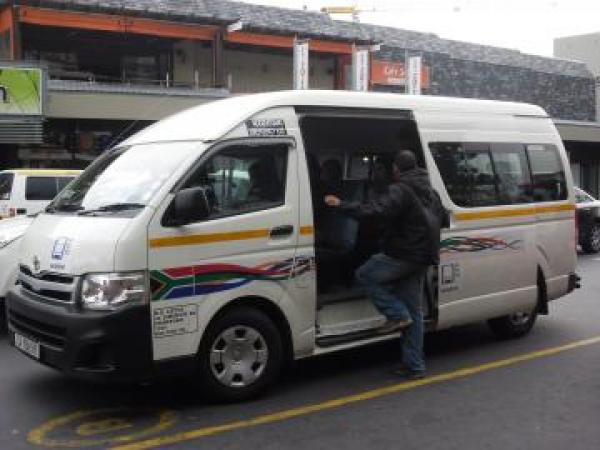 Residents from Capricorn near Muizenberg are afraid to go to work and school because of violent clashes. There appears to be a taxi war with racial overtones.
According to Captain van Wyk of the South African Police Service (SAPS) at approximately 6:30am on 19 May, a 32-year-old male was shot dead in Freedom Road in Overcome Heights near Capricorn.
He said the suspects allegedly poured petrol on an informal dwelling and set it alight to force the occupant out of his residence.
"The suspects fired three to four shots through the closed door of the shack killing the victim in the process … A murder case was opened for investigation. No arrests have been made as yet," said Van Wyk.
Nolubabalo Koti witnessed the accident. She was woken by the blaze and people screaming. "As neighbors we had to help to put out the fire because it could have affected other houses … At the time we did not know there was a person inside. My neighbor saw his body burning and shouted for help, but it was too late for him."
The incident follows a shooting on Saturday at about 2pm at Drury Road in Capricorn when an owner of a taxi group was shot in the head and chest and airlifted from the scene for medical treatment.
A second shooting occurred at the taxi rank of Capricorn where a 43-year-old was killed, a 24-year old male was shot in the left leg, and 28-year-old male was shot in the back. According to the police, the two shooting incidents may be linked. Cases of murder and attempted murder were opened for investigation. No arrests have been made.
A taxi driver from the area, who wished to stay anonymous, claims that black and coloured drivers are fighting each other because of a new taxi rank.
"The new taxi rank is supposed to be for black owners because the coloureds already occupy the old rank. So why are they fighting us? We do not want to share it. They think Capricorn is for coloureds only."
"We are going to fight until this matter is resolved and if people should die then [so] be it. We will not apologize for something we did not start. If the coloureds want to sit down to resolve this matter, then let's do so. But if they want to fight, then we do not have a problem with that," he said.
But another resident, who also wished to stay anonymous, said that black African taxi drivers are beating any male coloured person they see in the taxi rank because they claim that they are there to attack them.
Nandipha Sonke who is a learner said that she takes a taxi every morning to school in town. "Since our normal taxi rank is currently closed we have to walk for 30 minutes to a place where it's safe for us to take taxis. But its not entirely safe because a friend of mine was shot in the leg from an unidentified car as she was getting out of a taxi in Overcome Heights and I believe more than 10 people had died already due to this fight", she said.
She said some school kids are not going to school because they are scared to take the taxi, and many people get late to work because of the limited transport that is available.
"I think this thing will not stop. These drivers are selfish because they are messing with innocent lives. Many people who are not involved in this have been shot or killed," said Sonke.
Yesterday taxi drivers were confiscating cameras from people who were trying to take photographs, hence this journalist did not take a photograph.
The police request anyone with information to kindly contact Detective Constable Zazini at Muizenberg SAPS on 072 934 7219 or alternatively Crime Stop 08600 10111.
© 2016 GroundUp.
This article is licensed under a
Creative Commons Attribution-NoDerivatives 4.0 International License
.