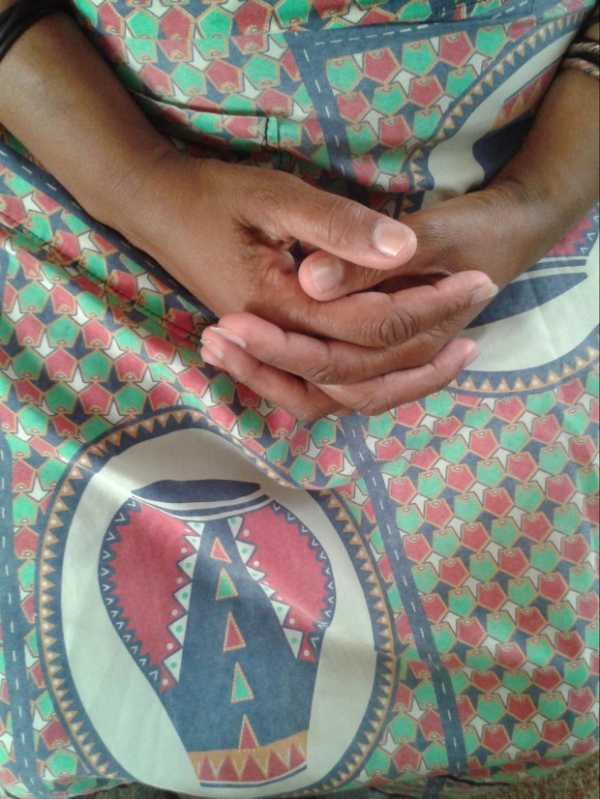 Mary-Anne Gontsana
A Mitchell's Plain man has been making fake house sales in Delft, Mfuleni and Gugulethu, apparently scamming buyers out of tens of thousands of rands.
Last December, Paul (not his real name), met a man who identified himself as Advocate Andile Dondolo, who persuaded him to "buy" a property in Delft for R80,000.
"After a few days he took me to view the house and he gave me the deed of sale to sign. He also signed. A friend of mine signed as a witness. Andile then told me to go to Nedbank and deposit R30,000 as a deposit for the house."
Paul showed GroundUp the bank deposit slip dated 8 December 2014 in which he deposited a total of R30,000 in the account of Andile Dondolo. He made further deposits to the same Nedbank account, bringing the amount deposited to R40,000.
But Paul found out on 13 January 2015 that his house had been sold to someone else without him knowing, even before he made the first deposit.
Paul says Dondolo claimed to be the owner of a trawling and fish processing business and also of a company called Bank On Assets in Paarden Eiland, which he said was a money lending business.
But enquiries at Bank On Assets — described on its website as an asset trading company that specialises in providing micro finance, buying and selling of properties and motor vehicles — revealed that Dondolo does not work there.
When GroundUp telephoned Bank on Assets and asked to speak to Dondolo, the person who answered the telephone said: "No, Andile does not work here. Is this about property? Because Andile is actually selling property that is not his. He does not work here."
Paul has opened a case of fraud.
A friend of Paul's, who identified herself as Thembi, also tried to buy a house from Dondolo, whom she met in Delft.
With Paul and her husband, Thembi has been charged with kidnapping and assault after they went to Dondolo's home on 14 January and forcefully took him to the Mitchell's Plain police station. They appeared in the Mitchell's Plain Magistrate's Court on 2 February and will appear again on 29 April.
According to Thembi, she and four others went to Dondolo's home to confront him about the money he owed them.
"When we went inside, Andile was sitting in the living room watching TV. Paul asked him where was his money. He looked at us and said nothing. Paul and another man who was with us, who also claimed that he was owed money by Andile, took Andile from the couch and told him that they were taking him to the Delft police station. He put up quite a fight and was grabbing anything he could hold onto to stop them from taking him to the police station.
"We then all went to the police station where the case of fraud was opened, but he did not get arrested or anything. After that we all went back home," said Thembi.
A week after this incident, Thembi, her husband and Paul found out that a case against them had been opened for kidnapping and assault. Thembi and her husband were arrested on 30 January and were let out on R200 bail each on the same day. Paul was only arrested later, but was let out on bail the same day.
Thembi, who has three children, says she is now struggling to make ends meet after losing R21,000 in a fake house purchase from Dondolo.
"I was promised a house in Delft and after making a deposit of R21,000. I found out that the house was never even up for sale because there were already people living in it. I have tried to get my money back by reporting this to the police but my case never went anywhere. The thing with Andile is that he is very good at what he does and he has got a lot of connections so it's easy for him to get away with this," said Thembi.
Another complainant is 54-year-old Gladys who says she lost R51,000 to Dondolo. She met Dondolo through a family member who had heard that Dondolo was in property and sold houses.
"I was contacted by a man around October last year, who claimed that he worked with Andile and he told me that there was a house available for sale in Mfuleni for me. I told him that I was interested and the following day Andile came to me and took me to see the house. He told me that the house belonged to him, but since he got married, he and his wife had bought another home in Mitchell's Plain. We went to Mfuleni, and I must admit I found it suspicious that a child was playing in the yard of the house and we did not go in. I asked Andile about this and he told me the child was with the family that was renting the house and the family would be moving out soon.
"I believed him and I proceeded to enquire more about the house and he answered all of my questions," says Gladys.
Gladys says Dondolo gave her two documents to sign, a copy of a title deed and an agreement stating that once she had made a payment of R51,000, she would get the house. She deposited R51,000 into a Nedbank account in the name of Andile Dondolo.
"After I had deposited the money, the next day I decided to go and check out my new house. When I got there it was locked. I knocked and a young man answered the door. I asked him what he was doing in my house and he rudely told me that it was his house that he had bought from Andile for R20,000 and I had no business being there.
"When I called Andile to ask him about this he said he would sort it out, but he never did," said Gladys.
Gladys, who lives with her daughter in Mitchell's Plain, says she went to the Mitchell's Plain police station on 1 February to lay a complaint.
Contacted by GroundUp, Dondolo denied all the allegations against him. He said the only property he had ever sold was his own house in Mfuleni.
GroundUp also has the names and contact numbers of four other people who claim to have been scammed out of thousands by Dondolo. But like Paul,Thembi and Gladys, they do not wish to have their names made public because they say Dondolo "is a dangerous man".
Police spokesman Frederick van Wyk confirmed that a case of fraud had been opened and said it was "currently under investigation and no arrests have been made."
Nomfundo Manyathi-Jele from the the Property Law Committee of the Law Society of South Africa (LSSA), said when buying a house, it was important to make sure that the seller was the registered owner.
"There is a huge 'informal' market where the seller very seldom is the registered owner.The most important step that any purchaser can take is to consult a reputable attorney before paying any money to anyone regarding the proposed transaction. The attorney will ensure that everything is done in terms of the law, that seller and purchaser are really who they say they are and are entitled to enter into a property transaction, and most importantly, the attorney will handle the money and finances from the trust account to ensure that the seller gets the lawful proceeds from the sale, while the purchaser has the house registered in his/her name and does not lose the money.
"No money should be paid to the seller or to any other person other than an attorney with a valid fidelity fund certificate.
"The second important step is to get a deeds office printout to check whether the seller is really the owner of the house," said Manyathi-Jele.
She said buyers often avoided attorneys in an attempt to save money, but they risked losing both the house and all the money paid to the seller.
"Unfortunately, our legal system has lagged in addressing the problem, not least because property rights are so deeply protected that a special commissioner must review an application and issue an order before a property can be transferred directly from the existing title in the name of a new purchaser. This process is so long and tedious that most people despair and do transactions in private.
"Once outside the legal system, it becomes more and more difficult to get a property back inside the system as time goes by and the house is sold on again."
Letters
Dear Editor
I know a 70 year old couple who lost their property last year and a 55 year old and a 52 year old whose houses are now both pending auction after unknowingly taking out a fraudulent loan. In these cases, a woman had been posing as an estate agent, selling property that she had no right to, and then as a loans originator, stealing money from people and then letting the property go to auction.
This is a widespread problem, I even know of a pastor who was once doing this. These people have fraudster connections in the council, deeds office, banks etc.
My next step is to go to the public protectors office and IPID. I'm hoping to find an attorney to help these people.
Dear Editor
To Zita:
Do you possibly have a name or some description of this person acting as an Estate Agent? Also, how would a person find out whether a property offered for purchase, does actually belong to the seller that this person has the right to sell?
© 2016 GroundUp.
This article is licensed under a
Creative Commons Attribution-NoDerivatives 4.0 International License
.