NEWS
Beyond HIV: How we die in South Africa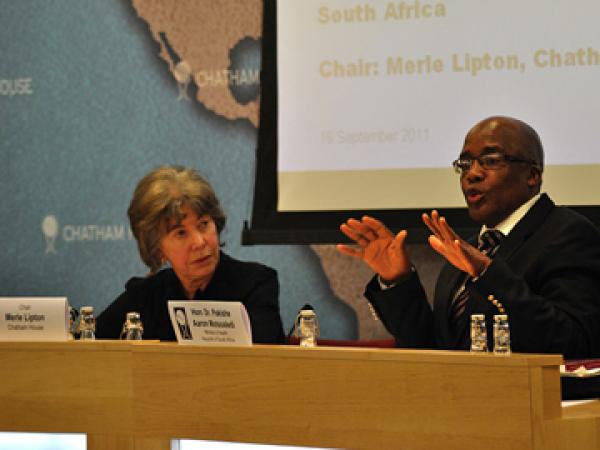 Reports published this month by Stats SA and the Medical Research Council (MRC) provide interesting information on how South Africans are dying.
Any discussion about how South Africans die has to consider the AIDS epidemic. Yesterday GroundUp published an article explaining how the country is recovering from the decline in life expectancy we saw through the late 1990s and first half of the 2000s, albeit that HIV is still by far the biggest cause of death. Life expectancy is improving because we're treating and preventing HIV.
Here's a quick look at some of the other ways in which South Africans die that often hits the news. (Heart disease and cancer, two very large causes of death, are left out of this article.)
Unnatural Deaths
Deaths from violence, suicides and accidents are called unnatural deaths. The number of deaths registered as unnatural, according to Stats SA, dropped to 46,000 in 2011, the lowest since at least 1997. This is the earliest year for which the report gives this statistic. The highest in this period was nearly 54,500 in 2007. Until this data is analysed properly it's premature to say whether our society is becoming safer and less violent, but this is promising.
Diabetes
Diabetes deaths increased in the early to mid 2000s. However, since 2006, recorded diabetes deaths have grown very slowly. We should expect most causes of deaths to rise slowly over time as the population gets bigger.
In 2011 diabetes deaths reached more than 21,500, but in 2011, these dropped a little. There are always some death registrations which reach Stats SA very late and might only be included in revised figures for 2011 in next year's report.
It seems that diabetes deaths have reached a plateau, but more analysis is needed.
Maternal Deaths
The World Health Organisation classifies a death as maternal if a woman died while pregnant or within 42 days of the termination of her pregnancy, from any cause related to the pregnancy, but excluding accidents or "incidental causes".
If that's a mouthful, it's edited; the actual definition is even wordier. It's easiest to think of a maternal death as one related to pregnancy.
Maternal deaths have got worse over time because of the AIDS epidemic, but this too might be turning around; it's hard to be sure though. Maternal mortality is measured as number of deaths per 100,000 live births. This is hard to estimate, in part because maternal deaths are hard to classify and also because the number of pregnancies and live births are not easy to calculate. Nevertheless, the MRC does its best. It estimates that in 2008 there were 280 maternal deaths for every 100,000 live births. This rose to 304 in 2009 and then dropped to 269 in 2011. The Health Department's target for 2014 is 252 per 100,000 live births.
The news on unnatural deaths, diabetes and maternal mortality is promising but more data and analysis is needed before reaching confident conclusions.
© 2016 GroundUp.
This article is licensed under a
Creative Commons Attribution-NoDerivatives 4.0 International License
.