Bereaved Khayelitsha family wins insurance battle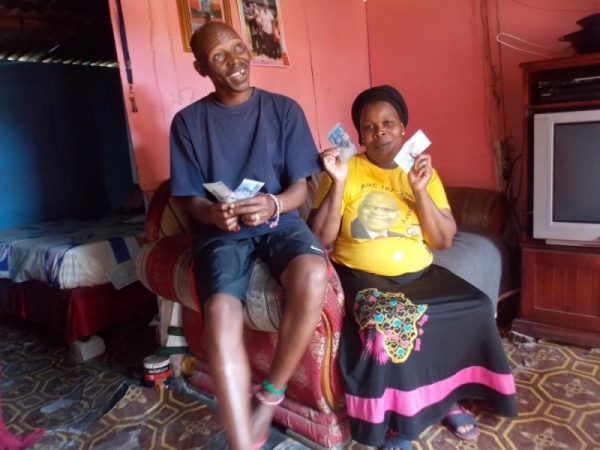 Nomveliso Rululu says she wept with relief last Friday when she received a pay-out of R10,000 from Emerald Life to cover the funeral costs of her disabled teenage daughter.
Siphokazi Rululu died earlier this month and was buried in the Eastern Cape.
The Rululu family, who had taken out an insurance policy to cover funeral expenses if they lost their daughter, were horrified to find they were paid out R2,000 instead of the R12,000 they had expected. Instead of taking out a policy on Siphokazi's life, the agent had sold the family a policy in which Siphokazi was a beneficiary.
But after GroundUp investigated the matter, the family were paid the outstanding R10,000 last week.
Rululu, 37, said she could now breathe a sigh of relief. The payment would help with the healing after the loss of her daughter, she said.
Legal executive of Emerald Life Johan Ferreira confirmed that a R10,000 cheque had been paid to the Rululu family.
He said the company had decided to pay the full amount because the agent who sold the 1Life policy to the family had not advised the Rululu family correctly. Emerald Life had also contacted four other clients with children as beneficiaries to whom the agent had sold policies, in order to make sure they had been given the right advice, he said.
The agent was no longer employed by Emerald Life, he said.
The company had taken steps to improve training to make sure this did not happen again.
"Also note that 1Life (our underwriter) is not to blame seeing that an Emerald agent sold the policy. We brought the complainant into our offices on Friday to hand over a cheque to her personally and also apologise for the delay in payment," Ferreira said.
Rululu said the whole family would now be insured by Emerald Life.
She appealed to agents who sell life policies to explain the details of how the policy works very carefully to clients before signing them up, and also to be available when clients need to make claims.
© 2016 GroundUp.
This article is licensed under a
Creative Commons Attribution-NoDerivatives 4.0 International License
.