Beautiful black consciousness autobiography back in print and free to download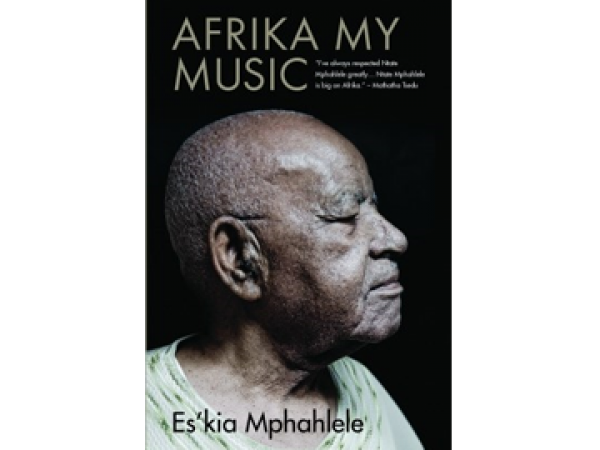 Afrika My Music, Es'kia Mphahlele's second autobiography, originally published by Ravan Press in 1984, is back in print courtesy of Kwela Books.
It is also available for free download from the Eskia Institute.
Unlike Mphahlele's first autobiography, Down Second Avenue, the sequel has an unfinished feel. The story emerges from an assembly of rough notes put together for an as yet incomplete manuscript. Its rugged style leaves a distinct impression of a journeying mind heaving with memories, conversations, interactions, thoughts and feelings of a busy and difficult past.
Afrika My Music gives much insight into the contradictions of being an exile. Mphahlele, who went into exile in September 1957, had to confront the reality of being an outsider in foreign lands with foreign peoples and cultures, while his "inner compulsion" is "to hold on to the smells, the images of muck, the texture of Southern life".
Mphahlele could not find peace, neither at home nor abroad. He writes: "the truth hits you: you're going to be out in the cold a long, long time, relief is not in sight".
Instead, he writes, "you learn the ways of the alley cat before you know it, and colonise the backyards. And yet you also know you've got to clear that fence to re-enter broad daylight away from the garbage cans."
Despite the difficulties, going into exile presented Mphahlele with the chance to regain a pride in an Africa that had been crushed by colonialism and apartheid. "Nigeria and Ghana gave Africa back to me," he writes, allowing him to fully overcome the colonial story that "to be Christian was to be civilised, to be civilised was to be Christian, like the European."
Mphahlele also devotes many pages to thinking about the reasons he took up the pen when the most urgent demand was political resistance. The book is a sustained meditation on a life in writing. The writer reveals how reading became a combative act, asserting his dignity in the face of a social order which labelled him backward.
He writes, "the truth of it was that I used to pick up any piece of printed paper to read, whatever it was. It became a mania with me. I couldn't let printed matter pass. I felt inferior to most of my class at school. I was pretty poor in English, which was the medium of instruction. I read, and read, till it hurt. But I also got a good deal of pleasure out of it."
For Mphahlele, an early practitioner of Black Consciousness art, writing was a daily act of self-affirmation, giving a glimpse into the value imaginative writing has in speaking truth to power. Writing, though somewhat detached from political struggle, has its own contribution to make. For him, "literature as memorable language was an on-going revolution: it renewed experience for us, revitalised language". Everyday prose, he writes, can "move people to action". If the need for action in the name of social justice has not left us, then neither has the demand for committed, imaginative writing.
Dodgy people are suing us. Please support us by contributing to our legal costs and helping us to publish news that matters.
© 2016 GroundUp.
This article is licensed under a
Creative Commons Attribution-NoDerivatives 4.0 International License
.