NEWS
Athlone players need funds to reach Baseball World Cup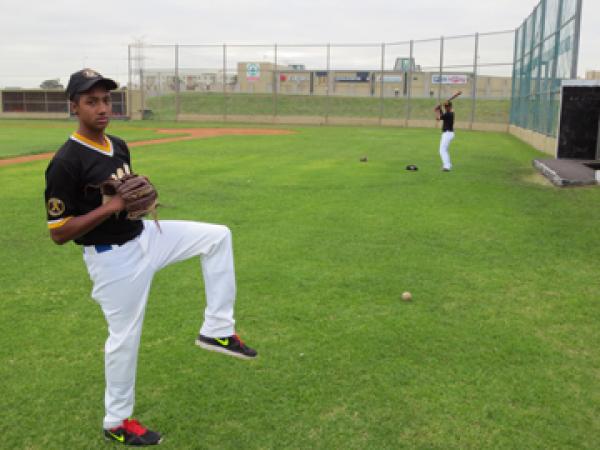 Of the eight players that have been selected from the Western Province team to showcase their baseball skills internationally, two players, who play for the Athlone As baseball team, may see their dream of playing in an international event shattered.
The U-15 Baseball World Cup will be held in Mexico from 31 July to 10 August. Some 18 countries will take part. South Africa is in group B with Japan, the United States, Germany, Panama and New Zealand.
Each player is asked to pay at least 50% of the cost of trip. This amounts to about R20,000.
15-year-old Lance Gordon said, "I feel very excited and happy when thinking about the trip; the hard work I've put in is paying off. This opportunity will mean if I play well in the tournament, I could get a chance of winning a scholarship to go study overseas and it could open up more opportunities for me later on in life."
But knowing that his dream might not be realised if he and his family can't come up with the rest of the money, Gordon says, "I would be very disappointed if I don't go because of money. Government should help small sports as well and not only focus on big sports. I would like to see the sport [baseball] being popularised so we don't get such problems."
Team mate Keino Davids, 15, said, "It's an honour and I feel very proud to represent my country. I will get exposure and I hope to learn a lot playing against international teams and become a better player. I hope to one day play overseas, but I want to study first because it's tough for players … you must have something to fall back on."
"I would be very disappointed and angry if I don't go; angry at the government because why do they support certain sports. At the same time, I would understand because mommy would have tried her best for this dream to come true," said Davids.
Their parents are not giving up. They are doing all they can to see their children's dreams come true.
Lance's father, Ivan Gordon, said, "We come from a disadvantaged background … We can't deny our children this opportunity. I have tried many avenues to come up with the money but it's difficult because a lot of companies don't sponsor individuals. The onus is on us parents now."
Charleen Davids, Keino's mother, said, "I'm proud of my boy for being selected to represent the country. Since we come from a disadvantaged area it's hard to come up with the money but I'm doing all I can to raise the money with Keino helping me by going door to door asking for donations. I think it's a good lesson for the boys to know that nothing comes for free in life."
© 2016 GroundUp.
This article is licensed under a
Creative Commons Attribution-NoDerivatives 4.0 International License
.