Will Lentegeur's hospice be closed?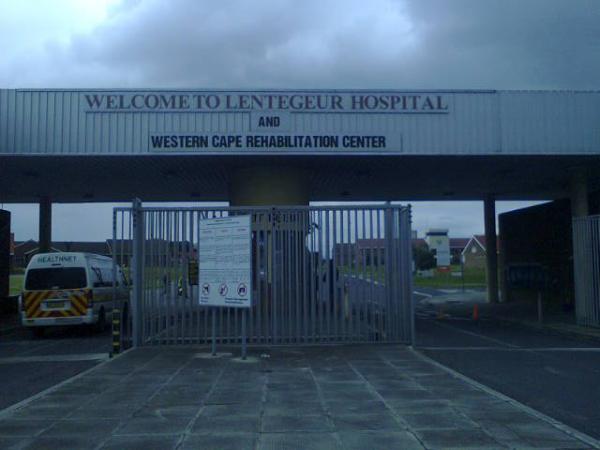 6 February 2013
St Lukes Hospice in Lentegeur Hospital in Mitchells Plain has received notice that it will be closed. The hospice is a separate building on the hospital grounds. The provincial health department intends to replace the hospice's services in a ward in the hospital itself.
Few details are available yet, but an email was sent from the Western Cape Department of Health to St Lukes CEO Priscilla Nelson on 12 December 2012, informing her that the hospice would be closed by 31 March 2013. The 24 bed hospice will be replaced by a 220 bed ward in the hospital. However the new ward will not exclusively be for palliative care.
Nelson is frustrated that the notice period of the closure is too short and the process to manage the closure has been delayed. There are staffing issues that have to be sorted out, but she says she has so far been unsuccessful in getting proper communication from the health department. "In principal the move is not a problem but we need enough consultation time. Palliative care is a specialised category of nursing that gives patients with incurable illness optimum quality of life. Training is much needed for the nurses that would be working in the ward," she said.
Faiza Steyn, spokesperson for the Western Cape Provincial Department of Health, confirmed that the relocation will be taking place. She explained that the 220 bed ward was relocated from what used to be at the Old Conradie Hospital site in 2012. Steyn said that a meeting will be held with St Lukes on Friday to work out the details. She admitted that St Lukes management are unhappy with the move but explained that the hospice's palliative care services are being duplicated in the hospital. The department has contracted a private health-care company called Life Esidimeni to provide care in the new ward. The health department will fund the service. When asked if hospice services will be closed during the moving period, Steyn said that the final decision on the closure of St Lukes has not yet been taken.
St Lukes hospice services a range of communities including Khayelitsha, Nyanga, Mitchell's Plain and Gugulethu. At any given day St Lukes has up to 800 patients a day in its hospices, many of them dying or at high risk of dying. According to the hospice website, 40% of their patients have AIDS related illnesses and 60% have cancer.
Sister Ednar Mapela is a home based carer in Khayelitsha. She says that St Lukes has managed to revive patients that she has referred to the hospice in Lentegeur. She's seen patients make a full recovery and return back to their communities after staying a few days in the hospice.
One such patient is 29-year old Bulelwa (not her real name) who says she would be very worried if the hospice closed down because they nursed her back to life when she was suffering from TB of the intestine and had a low CD4 count. "I was so weak I couldn't even walk. The care that I received from the doctors and nurses at St Lukes was very good. What I like about the hospice is that they don't let you think that you are dying but instead they encourage and give you hope of seeing yourself walking out of the hospice alive and continuing with your life."