Simphiwe, celebrating for his new job.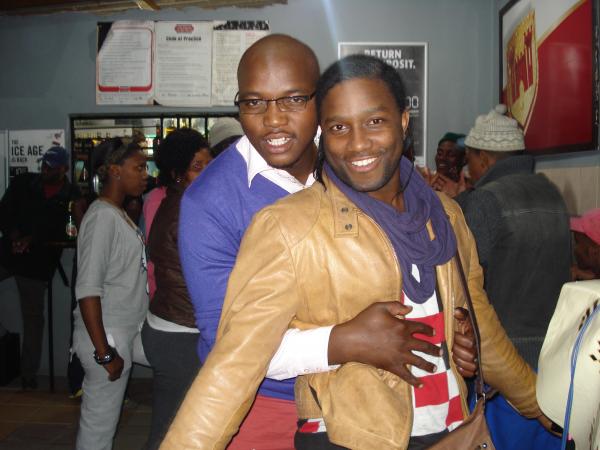 22 May 2012
Simphiwe Mahlanyana held a party to celebrate his new job at the Economic Policy Research Institute. He got 95% for a project managenent assignment and just after that got a new job.
Well done Simphiwe and good luck with your new job.