First green bakery in Khayelitsha opens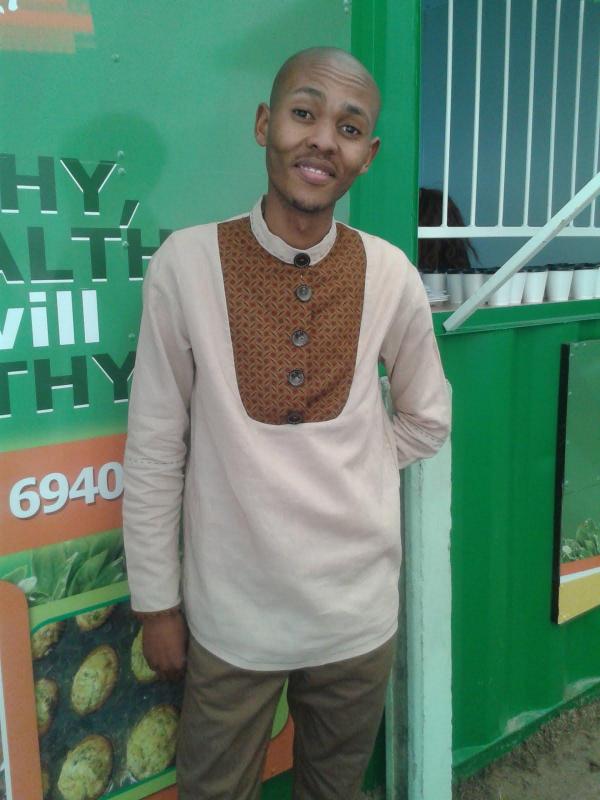 3 June 2014
Lufefe Nomjana used to bake 25 loaves of spinach bread a day and walk up to 25 kilometres to distribute them. Now he has launched the first green bakery in Khayelitsha, Espinaca Innovations.
GroundUp first wrote about Nomjana last year September, where he told us about his dream to bake green bread and promote a healthy lifestyle in Khayelitsha. He made news again earlier this year with his struggle to find a place to trade from because of red tape.
On Sunday, community members and representatives of the Raymond Ackerman Academy, Hilltop Spar and the SA Jewish Board of Deputies who have supported Nomjana through his journey, packed the tent for the opening of the new express bakery.
Clearly nervous and excited, Nomjana told GroundUp that he found himself speechless. "I feel good. I feel blessed that people have gathered for the sole purpose of supporting Espinaca. That on its own has power. That on its own humbles me and lifts my passion to do what I do.
"This is the first green bakery in Khayelitsha, first of its kind. This is home. People in Khayelitsha should get freshly baked bread that is organic, so for me it's like finally I am serving people at the right time, with the right equipment at the right place. Now I have my own space and people can come to the bakery and buy as much muffins and bread as they want," said Nomjana.
The express bakery, open Sunday to Friday, is in a container painted green, housed in a yard in busy Spine Road. Nomjana said he negotiated for the space for the container which was funded by SAB. "I pay rent for this space and I have always been the kind of person who maintains a good relationship with people, so I went up to the home-owners and I told them about my passion and what I wanted to do. I was not the first person to come and ask for this space. Many people came before me and were refused. The business concept just grabbed their attention."