Fire leaves over 200 Hout Bay residents homeless - here's how you can help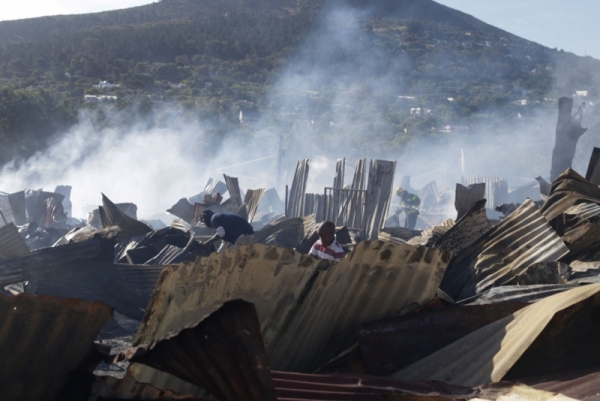 13 November 2015
Fire spread through Imizamo Yethu informal settlement at about noon on Thursday. Over 200 people have been left homeless, after more than 30 shacks burnt.
A strong wind caused the fire to spread rapidly. No injuries have been reported. At the time of publication we have not been able to determine the cause of the fire.
Here's how you can help
The Sea Point Fire Station is taking donations such as water, blankets, tinned meat, rice and old clothes until 5pm on Friday. Also Hout Bay residents can drop off goods at the Hout Bay police station.
People who lost their homes during the fire gathered their belongings on the street.
A man stands in the middle of burnt shacks.
A man carries the remains of his belongings.
A firefighter looks through a burnt shack.
At 4pm firefighters were still spraying water on the smouldering ground.
A firefighter takes a break next to a burnt out vehicle.