What do the big banks offer low-income earners?
| Mary-Anne Gontsana
News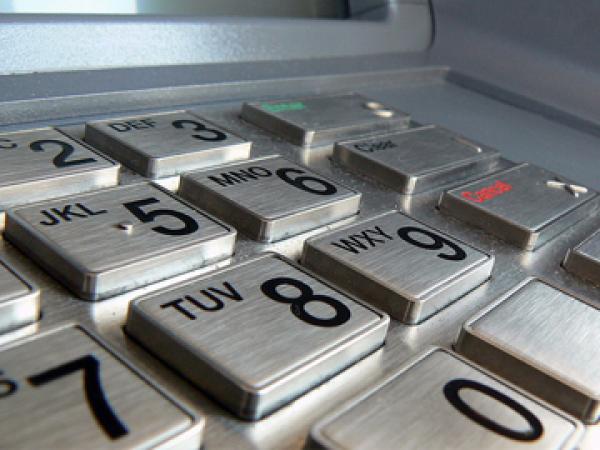 Low-income earners are people who are unemployed or those making just enough to get by on a single or joint monthly income. What do banks really offer these South Africans?
As South Africa's unemployment rate grows to over 25% in the beginning of 2013 (Stats SA), people with little or no income are looking for ways to make the most of their money. While the NCR (National Credit Regulator) tries to offer information on credit, most people still struggle to find information about lending and banking they can understand. So what are the best banks for this group of low-income South Africans?
| BANK NAME | SERVICE OFFERED | ABOUT THE OFFER | PRICES FOR BASIC SERVICES |
| --- | --- | --- | --- |
| Nedbank | Ke Yona | Consists of the Pay-As-You-Use (PAYU) transactional account, funeral cover, a personal loan, the JustSave account and the money transfer solution Vodacom m-pesa that enables clients to transact, borrow, save and insure. | Clients pay a monthly maintenance fee of R5.00 for PAYU, R1.00 for debit card swipes, R2.,00 for cash-back at point-of-sale and R5.50 for Nedbank ATM cash withdrawals. |
| Capitec Bank | Global One Solution | Offers clients transactions at lower fees, savings accounts with highly competitive interest, and access to personalized credit in real time. | Purchases at local or international card machines are free. R4.50 monthly fee for all accounts and access to internet and mobile banking, R1.00 withdrawal from supermarket till points, R1.50 for mobile and internet banking, R4.30 for Capitec ATM withdrawals. |
| Standard Bank | AccessAccounts | 7,000 AccessPoints around the country removes the need to travel far for ATMs. AccessAgents open AccessAccounts using an SAP technology system. This is a mobile application via the SAP mobile platform that allows people to sign up, get a bank account in just a few minutes and conduct transactions all from a mobile handheld device. | A choice of fee options, including pay as you bank, which has no monthly fees, and bundle fee options, which are R30 or R50 monthly. For the R30 bundle you get three cash withdrawals, one cash deposit, one electronic transaction, one debit order and four card swipes free each month. The R50 bundle includes unlimited free cash-ins and cash-outs at AccessPoints, debit orders, card swipes, beneficiary payments, airtime recharges, inter-account transfers, four ATM withdrawals, two ATM deposits and R2,000 death benefit for the account holder. |
| First National Bank (FNB) | Smart Account, Smart Cheque Account, FNB Easy Account | FNB has a variety of different accounts with different price plans, designed to be the cheapest banking option for "mainstream" customers depending on the individual lifestyle and banking needs. | the Smart Account has no monthly cost and paying for goods with your card is free. For the Smart Cheque Account you pay R22 monthly and will only be charged when you withdraw cash and for every debit order. The Easy Account is available through the EasyPlan branch network and has a monthly fee of R4.20. |
| ABSA | Branchless Banking, Transactional Accounts, Savings Accounts | Branchless banking offers a variety of easy banking options to low-income earners. Transactional Accounts consists of three banking options and the Savings Accounts has two options. | No proof of income is required to open an account. No monthly banking fees. Important savings accounts like the club account cater for stokvels and burial societies. |
Nedbank
Nedbank may be one of South Africa's largest banks, but it is also one of the newest in the "big four" of finance. According to their website, Nedbank LTD is one of the four largest banking groups in South Africa measured by assets, with a strong deposit franchise and over six million clients.
Nedbank offers low-income earners Ke Yona, which it launched in 2011 to "suit the needs of the entry-level market".
With Ke Yona, customers get:
- A Pay-As-You-Use (PAYU) transactional account, where clients can withdraw cash at point-of-sale terminals for a flat fee of as little as R1.00. Funeral cover of R2,000.00, with top-up funeral cover options that give clients a further 20% discount.
- A personal loan
- A JustSave account and the money transfer solution Vodacom m-pesa, which allows clients to transact, borrow, save and insure. Clients register at any m-pesa outlet using their cellphone and ID. They can then send money to someone using their cellphone and the person can withdraw the cash from a Nedbank ATM or any m-pesa outlet.
Nedbank's managing executive of client engagement, Anton de Wet, said the Ke Yona account is the "cheapest transactional account". He says, "The entry level is key to the bank's retail strategy. We continue to engage with this market to listen to and understand…their individual needs at every stage of their lives."
Regarding bank charges for this account, De Wet says, "We strive to make transactional fees affordable and easy to understand." The basic bank account has a monthly maintenance fee of R5.00. Additional bank charges include R1.00 for debit card swipes, R2.00 for cash-back at point of sale and a R5.50 flat fee for Nedbank ATM cash withdrawals.
Busisiwe Stuurman from Langa started contract work this year after completing her studies. She says she changed to Nedbank because they offered a good service with minimal bank charges. "They have got great student loans available. A month ago I wanted to get a loan for a car and I applied for the loan [because] the financial adviser got me a great car deal.'
Capitec Bank
Capitec was started in March 2001, making it the newest member of the South African "big name" banks. The Stellenbosch-based bank has about 560 branches and over 4.7 million clients, an increase of 26% from last year. Recently, it announced its long-term ambitions to export its low-cost banking model to other continents, focusing on countries with profiles similar to South Africa.
Capitec's Bukelwa Mtshikiza explains that they offer only one banking solution, which works for people across a variety of wage levels, regardless of their specific income group. She describes this as "a simplified solution to daily money management and offers clients transactions at lower fees, savings accounts with highly competitive interest and access to personalised credit in real time. It can be accessed any time through a transaction/savings account using a Global One card, debit MasterCard, mobile banking and internet banking."
Asanda Liko, a domestic worker from Gugulethu who joined Capitec last year, said she chose the bank because she felt it was the cheapest and most convenient for her.
"The income I get is very low, and I needed to get a bank that would work for me. I have two family members who use Capitec as well. Their bank charges are low and their offers are exactly what people like me need. For example, they are quick to approve loans and you get the money almost immediately. I lost my bank card at one point and getting a new one took just a couple of seconds, no problem. The only problem I have with Capitec is the scarcity of their ATMs and the fact that the ATMS get locked [after business hours]. I understand that might be because of crime but it can be a very big inconvenience because it forces you to withdraw at other banks, which will mean more bank charges."
Another Capitec client, Nonqaba Dlulane from Nyanga, said: "Capitec is a good bank when you want to regain control of your finances. They have very few charges, no hidden benefits that might cost you lots of money at a later stage. All their facilities are user friendly and their consultants are equipped to work on various banking procedures, meaning there is one line for everybody and everybody gets the same service. Not having your ID document at Capitec does not mean you will not get assisted, as they have a number of ways in identifying each customer. Even their internet banking has a separate token on top of the password that you use to verify each transaction you do online, which makes it very secure."
Standard Bank
Standard Bank has a 150-year history in SA and started building franchises in the rest of Africa in the early 1990s. It currently operates in 18 African countries, including South Africa, as well as in other emerging markets. Standard Bank's Ross Linstrom said recent estimates put South Africa's unbanked population - the number of people without bank accounts - at 33% of the population or around 12 million people. He said Standard Bank partnered with local retailers and traders operating spaza shops in townships and other under-represented areas to target these people.
"Through these types of partnerships, basic bank services are provided at those spaza shops or AccessPoints. There are currently 7,000 AccessPoints across the country. Their proximity to customers removes the need to travel to towns to access banking services at a branch or ATM," said Linstrom. AccessPoints function as ATMs where clients can make cash deposits, cash withdrawals, balance enquiries, money transfers, and to purchase electricity and airtime.
Standard Bank also recruits local sales agents known as AccessAgents from within communities. There are currently 1,000 agents in communities across the country. This allows customers to interact with familiar community members, in their own language and away from a traditional banking environment. Sales agents open accounts for new customers and demonstrate how to use AccessPoints and cellphone banking. Linstrom said this allowed people to get a bank account in just a few minutes and conduct transactions - all from a mobile handheld device. "In less than 10 minutes a customer can open a new transactional or savings account with nothing more than an ID and proof of residence."
David Mili, who has a full-time job as a brand manager, is with Standard Bank and said he felt his bank catered for people who were doing well in terms of income. "The charges are not too much; they are affordable, in my case. Like any other bank, they have offers and services for low-income earners, but I am happy with my bank."
FNB
First National Bank, simply known as FNB, is the oldest bank in SA - it started as the Eastern Province Bank in Grahamstown in 1838. Today, FNB trades as a division of FirstRand Bank Limited.
FNB offers various price plans that it claims are designed to offer different kinds of "mainstream customers" with the cheapest banking option for their individual lifestyle and banking needs. In a survey of 6,582 respondents, the South African Customer Satisfaction Index (SAcsi) recently revealed FNB as the bank with the most satisfied customers.
The bank's representative, Chloe Webb, said FNB's accounts were designed for both irregular and regular income earners. "Once a customer opens an account and if their situation and needs change, we can change their pricing option."
FNB user Caroline Magwebu from Gugulethu does not have a full-time job and works as a researcher. "I have the FNB Smart Account. I opened it this year and so far I have been happy with the service. Bank charges are like R8.50 more or less, and I get rewards each time I swipe my card in terms of their eBucks system. With those eBucks I can buy electricity and airtime. I am happy with my current bank and I am not thinking of changing anytime soon because even their ATMs are everywhere and accessible," said Magwebu.
FNB's Smart Account has no monthly fees. Instead, customers choose between a Pay-As-You-Use option, which costs R11.00 per transaction, or the Unlimited option where they pay a monthly fee of R49.00 for unlimited use of banking services on FNB cellphone banking, at ATMs, or FNB online.
With the FNB Smart Account and Smart Cheque Account, clients also get to swipe for free and get funeral cover to the value of R1,000.00.
Absa
Absa Group Limited is one of South Africa's largest financial services groups. It is a subsidiary of Barclays Bank PLC, which owns 55,5% of the bank.
Nobubele Mkwananzi said, as an organisation that seeks to make customers' lives easier, Absa had a number of products for low-income earners. For example, its branchless banking allows customers to access banking services without having to go into a bank.
Branchless banking options include:
- In-store banking, which allows customers to perform banking transactions at any merchant that has signed up for in-store banking.
- Remote account opening, which allows customers to open accounts without visiting a branch. This takes less than 10 minutes and is facilitated by Absa Consultants using a smartphone-enabled tablet device.
- Low-value payments (Tap & Go), which allows customers to pay for bus and taxi fare or make small purchases at selected stores by using their Tap & Go card.
- CashSend, which allows customers to send cash to anyone in South Africa using Absa Cellphone Banking, an Absa ATM, or Absa Online. The recipient uses the information received and withdraws the money at Absa ATMs, even if they do not have a bank account or bank card.
- Cellphone banking, which also gives customers access to insurance and other products and allows them to send money to other people.
Absa also offers different transactional accounts, like the prepaid debit card, Absa Transact and Absa Flexi Account. Absa Transact is a basic transactional account aimed at people who deposit R2,000 or more per month. It also offers two savings accounts aimed at low-income earners, the Club Account and MoneyBuilder Account. The Club Account is designed for groups of people, for example clubs, stokvels, or burial societies, who require a simple and convenient way to save money and do transactions without restrictions. The MoneyBuilder Account caters for both small and large savers who want competitive returns, immediate access to their funds and an account to store the full value of their money. This card-based savings account offers flexibility while also paying competitive interest rates on all balances above R20.00.
Absa user Olwethu Ndoni says he has been using an Absa Savings Account since university. "I love their service. It's good and I must say I don't see what people say about it being costly. It's one of those convenient banks and has proven its worth around the country. They know how to treat their clientele. You find their ATM machines everywhere; you don't need to go to town to draw money. The bank charges to me are fair. The staff are always friendly even when [the bank is] full, and you are treated like an important person."
Complaints department
Even though people are generally happy with their banks, all of them have complained about the same thing - bank charges.
Absa client Neo Sithole from Bellville said: "There is a certain fee for every R100 I withdraw. I activated SMS notification when I first opened my savings account and the consultant told me that it was free, but when I was going through my bank statements I noticed that they also charge for the SMS notifications and their rate is much higher compared to our local cellphone network providers. Two months ago I went to an ABSA ATM to check my balances and withdraw some cash and my charges were around R50. I've gotten used to ABSA's high bank charges and I choose to give it a blind eye. It is better to withdraw all the money than withdrawing bits, but again when I withdraw all my money they deduct charges from my fixed savings account."
Standard Bank client Terence James Hendricks wrote on his Facebook page, "I pay R99 service fees with Standard Bank, which should include some withdrawals. I have made only two withdrawals thus far and had to pay R22.75. Standard Bank sucks big time. Changing my bank soon."
A former FNB client also complained about the bank's charges, which she says was the reason she moved to another bank. Langa resident, Thandeka Ngoqo, said, "Currently I am using Capitec Bank because of its low charges. Before I was with FNB and it certainly did not work for me, simply because when I withdrew money from other ATMs I would pay R5 or more, and if I hadn't deposited money within a week, I was charged R10 more. This meant that when I deposited money, they would debit [my account] and I didn't enjoy my money because I received half of it."
Pheliswa Sefali, a Nedbank client, says Nedbank is the worst bank ever when it comes to bank charges. "Just this weekend I had R490 in my savings account. I withdrew R150 and was left with R340. When I went to the ATM the following day to withdraw R300 I was told that I had insufficient funds. I was only allowed to withdraw R240. When I checked my balance afterwards, I only had R30 left in my account. I had a student account with Nedbank and then opened a savings account. But no, I have had bad experiences in terms of their bank charges, which is why I'm changing to another bank soon. For example, right now, I have R75 in my account; if someone were to deposit R500 I would only be allowed to withdraw R400. When I check my statement they write that my money has gone as a 'Sundry Charge'. I don't even know what that is."
Capitec client Axolile Notywala said his bank had minimal charges and had a transaction fee when withdrawing from an ATM that was "very low". "Interest on my savings account varies every month, but I think it's usually an average of R35. I am happy with Capitec because my previous bank was really costly in terms of bank charges."
© 2016 GroundUp.
This article is licensed under a
Creative Commons Attribution-NoDerivatives 4.0 International License
.