I can't afford to send my children to university, says campus worker
| Ashleigh Furlong and Pasqua Heard
News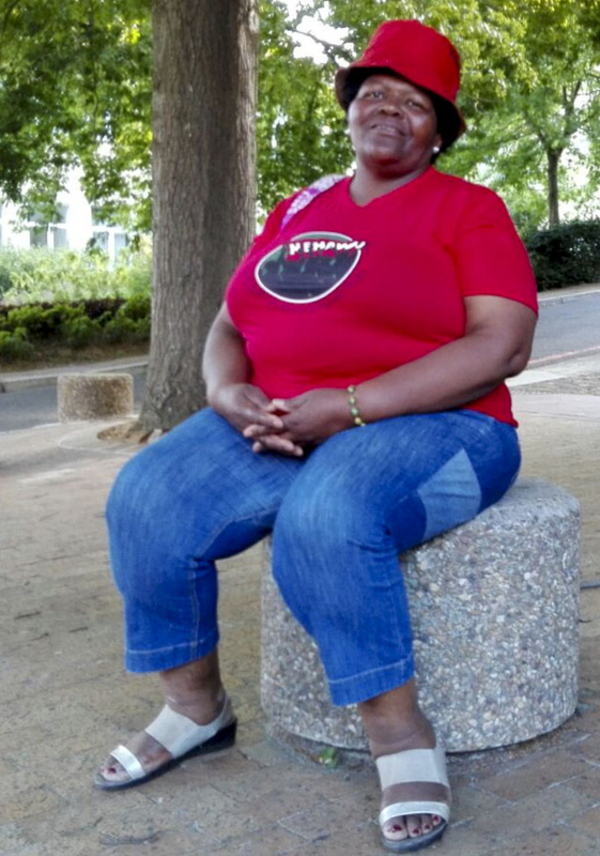 Moedie Motlanke, 53, who works for a catering company which has a contract with the University of Cape Town, has been involved in the student protests since they began last week.
"I can't afford to send my children to university," she says.
"I've been working at UCT for 19 years and I still live in a shack. I earn R5,000 a month. At the moment I can't afford to send my children to university and I struggle to pay my two grandchildren's school fees," said Motlhanke, who works for catering company C3.
Employees from six companies are involved in the #EndOutsourcing and #feesmustfall protests.
UCT vice- chancellor Max Price is to meet workers tomorrow and Motlhanke said she hoped he would come up with a "concrete answer" to the issue of outsourcing of services.
"We weren't happy when he told us on Saturday that an investigation will be done over six months. He could just say yes to end everything."
She expressed concern about students staying in residences who are affected by the protests. "Until they leave university, they are our responsibility. They aren't eating properly when we're protesting."
But, she said, workers could not return to work until there was an end to the practice of outsourcing.
UCT students' protests continued today with meetings and marches.
---
A few hundred students from various Cape Peninsula University of Technology campuses arrived at the Cape Town campus at around 1pm and marched to their sports centre.
Student Luvo Gcakeni said that students should get free education.
"The Bill of Rights says that every child has the right to learn," he said, but high fees meant that many could not exercise that right. He said he didn't know where this year's matriculants would get the money to study next year if fees were not cut.
Another student, Sinethemba Madikazi, asked what the point was in writing exams if students couldn't get a degree because they couldn't afford to graduate. He said exams could be postponed until next year if the protests continued.
Madikazi said students from other African countries should be allowed to benefit from the National Student Financial Aid Scheme.
CPUT student Mbi Athenkosi expressed fear that the SRC had people watching students and that photographs of students participating in protests would be shown to the university management. "We want to remove the (SRC) President and the vice-chancellor," he said.
---
At UWC today GroundUp was denied entry and told "no media" were allowed in but communications manager Luthando Tyhalibongo said there had been a misunderstanding" The campus is closed to everyone and not specifically media".
On Twitter some UWC students complained that reporting on the protests had painted a false picture of students. They said the focus had been on a few people who had committed acts of vandalism and mostly not on the fact that protest action had been "largely peaceful".
© 2016 GroundUp.
This article is licensed under a
Creative Commons Attribution-NoDerivatives 4.0 International License
.