Fourth accused in Peter trial takes the stand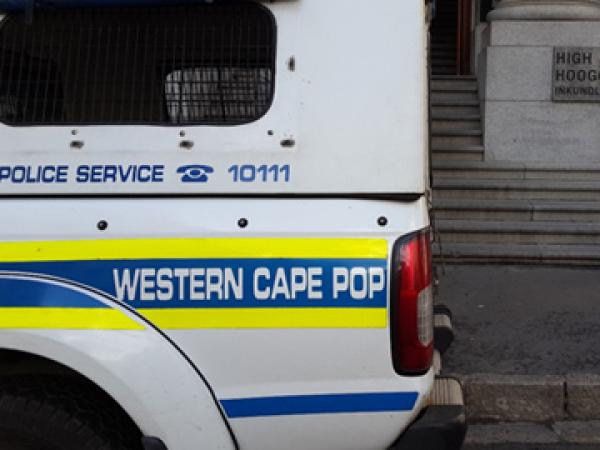 One of the four people accused of murdering Rowan du Preez nearly two years ago believes he was "falsely implicated" in the matter by his ex-girlfriend after their relationship ended on a bad note.
"She was my ex-girlfriend and didn't take it well when we broke up. I was never there that night," Christopher Dina told the court.
Dina is on trial with activist Angy Peter, her husband Isaac Mbadu and co-accused Azola Dayimani, in the Western Cape High Court for the kidnapping, assault and murder of Du Preez on 13 October 2012. He died in hospital after suffer severe burn after being necklaced.
Du Preez, who was known to be a member of the Hard Livings gang, was suspected of stealing Peter and Mbadu's TV from their Mfuleni home in the early hours of 11 August 2012. In October that year, the four accused were arrested soon after Du Preez's charred body was found by police.
It is Peter and Mbadu's defense that they were at home sleeping at the time of the attack. They claim they are being framed by police because of Peter's quarrels with police for her work with the Social Justice Coalition(SJC).
In addition, three eyewitnesses for the State, including Dina's ex-girlfriend, Asavela Ziki, testified that they saw Dina assaulting Du Preez in the street in Bardale while questioning him about a TV.
In her testimony, Ziki said she watched as Du Preez was dragged out of the pink tavern and later saw Dina beating him with a fist in the street.
Dina said he had been at a different tavern drinking with friends before going home when the place closed at midnight.
"She [Ziki] is lying. I was at another tavern called Bootie's. How come no one else besides Asavela saw this happening? When a fight or something like that happens in the location, the neighbours will see, but no one else saw this," Dina told the court. "I walked home and went to sleep."
When State prosecutor Phistus Pelesa asked Dina why the other witnesses would have implicated him as he claims, he said they were in cahoots with Ziki to frame him.
He said witness Desiree Jack had translated Ziki's original affidavit where they could have discussed him. Dina also said that he didn't know Peter and Mbadu and met them for the first time after his arrest.
Pelesa questioned Dina about his connection to Peter and Mbadu, pointing out that it would be impossible for him to be included in their conspiracy theory.
"Asavela would not have created this whole fictitious story and told Rowan's grandfather that he was being beaten up if it wasn't true. There is no common reason, besides you alleging that Asavela is responsible for you being implicated," Pelesa said.
Dina returns to the stand when the matter resumes Monday, 11 August.
© 2016 GroundUp.
This article is licensed under a
Creative Commons Attribution-NoDerivatives 4.0 International License
.