Connecting youth through music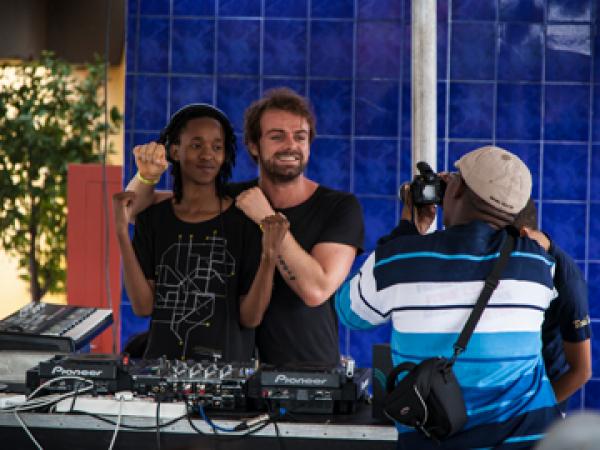 Kinky Disco brought together youth from in and around Cape Town and hosted a one-of-a-kind electronic dance music party in Langa Township.
Bridges for Music is a non-profit organisation that gathers support for musical development in developing countries. Their aim is to leave a positive impact in disadvantaged communities through the use of music (Think Black Coffee, Skrillex, Goldfish and others).
In March, the organisation partnered up with local promoters Kinky Disco and RedBull to host a nine-hour daytime gathering at the Gugu Sthebe Arts and Cultural Center in Langa Township. All the proceeds made from the event will go towards the building of a new, modern music school where an old and unused environmental centre currently stands.
Despite the wind and rain, Cape Town's party stompers made it to the event and had a good time jamming away to the smooth house and electro sounds of twelve back to back DJs – six artist from the city and six from Langa.
The aim of the partnership was to break down racial, social and economic boundaries and make new friends.
At first, people kept to their groups, huddled in corners, afraid to approach anyone who was unfamiliar. After a while, people began to get out of their comfort zones, and once on the dance floor they danced together throughout the afternoon.
Crazy White Boy spun a few tracks at the event and photographer Julius Jooste snapped away.
Now for the music centre to be built.
© 2016 GroundUp.
This article is licensed under a
Creative Commons Attribution-NoDerivatives 4.0 International License
.