Cape Town foreigners uneasy after Durban attacks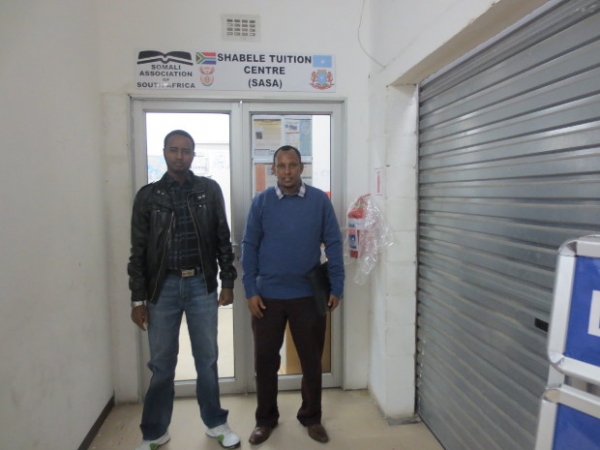 Authorities in Cape Town will "not just stand by" and watch if xenophobia spreads to the city again, says J P Smith, mayoral committee member for safety and security. But foreigners living in the city are nervous.
Smith said the city was following up all alerts but threats often proved to be baseless.
"We are not going to just stand and see people being victimised, regardless of their colour, nationality or being legal or illegal," he said.
"There are many foreigners in the Western Cape and we will not allow xenophobia perpetrators to attack and loot their properties."
Informal traders in Cape Town said they were scared after xenophobia broke out in Durban and Johannesburg.
A trader from Senegal said if there was trouble in Cape Town he would go back to his own country.
"For now I know I am safe because these attacks usually happen in townships and I do not visit those areas. In 2008 I was here but I was safe. Where I stay rent is very expensive, but I know I am safe. The only time we get worried is when South Africans protest here in town. They loot our stuff and police cannot control them. But these days before they march we receive an sms from the City Council, and then we do not open our businesses."
An asylum seeker from Eritrea said he did not blame South Africans but "I make sure I do not cross their path".
"One will never know what is in their mind, just like one will never ask a dog why it is barking. If a dog wants to bark, let it bark."
The Regional Director of the Somali Association South Africa (SASA) Abdikadir Mohamed, who is also SASA national spokesperson, said he was aware of whatsapp messages circulating among foreigners about xenophobic attacks being planned in the city. "But it is difficult to establish where they are coming from. I am against circulating these chats, they create anarchy and might encourage perpetrators to attack foreigners even if they did not intend to," he said.
Mohamed urged all involved in violence to stop and urged government to defend the defenceless. He said foreign nationals appreciated police protecting their lives but would also like their belongings to be protected.
"Somalis' circumstances are different from other nationals who might choose to go back," he said, "because there is war in Somalia."
"Let us all unite and stand together against violence, xenophobia, Afrophobia, discrimination and racism."
Tinashe Chifamba, an organiser for Zimbabwean opposition party MDC-T, said there were xenophobia response committees in every province working with the Zimbabwean Consulate.
Asked if Zimbabweans would be prepared to go back, like the Malawians who are being brought home following the violence, he said: "Ninety percent of Zimbabweans, though they do not want to die here, do not want to go back yet. Zimbabweans employed in South Africa are the ones sustaining the Zimbabwean economy in some way because they send money back home."
SAPS spokesman Solomon Makgale said additional police had been deployed to gather information on the ground. He urged people not to spread false information about the flare-up of violence.
"The security forces will be closely monitoring the situation on the ground and people are warned that any person committing any acts of crime will be met with the full might of the law," he said.
© 2016 GroundUp.
This article is licensed under a
Creative Commons Attribution-NoDerivatives 4.0 International License
.